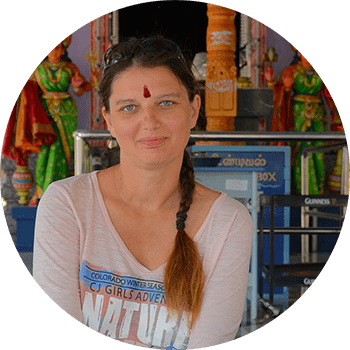 My name is Iryna and I am the author of articles for the AsiaPositive.com website.
You can ask me a question by writing:
If I do not respond to your letter within 3 days, this may mean that
your letter has gone to spam - try another communication channel,
I don't have access to the Internet and I can't do anything about it and will respond as soon as I return from an area without an Internet connection.
For partners and advertisers
If you have a service that may be useful for travelers in Asia, I am ready to discuss the terms of cooperation.
I am ready to publish an honest review of your hotel, cafe, excursion, transfer or other service useful to my readers. To write a review, I must personally become familiar with what I will write about.
I DO NOT exchange links or I DO NOT sell links to your site. There is no need to offer website promotion and SEO services. I do not need them. I will not respond to letters with such proposals.