Ao Nang in Krabi province is one of the most popular tourist destinations in Thailand. I spent the whole day exploring the delights of this town and in looking for a good beach, if one should actually exist! In Ao Nang you can easely go by boat to the neighboring paradise islands, with their white sand and turquoise water. But are there really no decent beaches in Ao Nang itself? I can say that there are good beaches in Ao Nang, but you need to know how to get to them.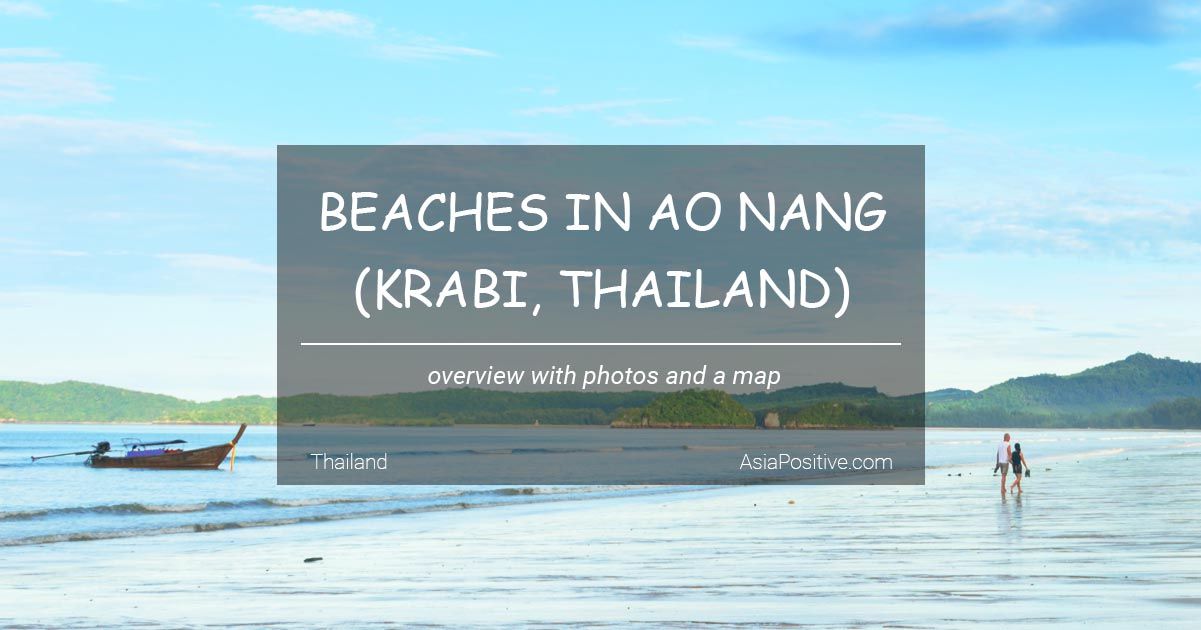 Ao Nang beaches on the map
In the northwest end of Nopparat Beach there is a pier from which ferries depart to Phuket, Phi Phi Islands and the southern islands of Thailand (including Koh Lipe).
The main resort beach - Ao Nang Beach - is separated from Nopparat Beach by a small cape. You can go from one beach to another along the road that goes around this cape.
The small (about 300 meters), yet beautiful Pai Plong beach is located southeast of Ao Nang Beach in the same bay whose shores are occupied by one hotel - Centara Grand Beach Resort and Villas.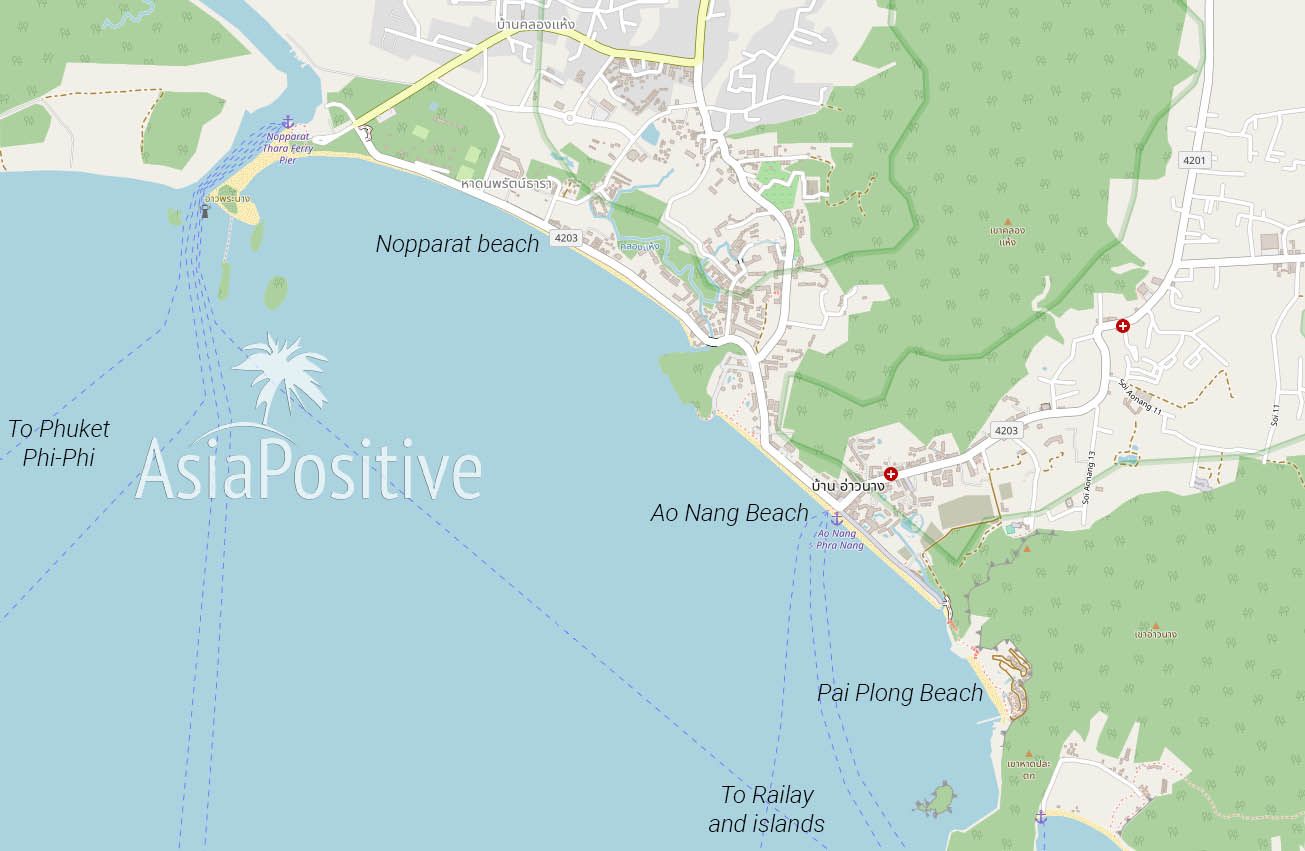 Main beach of Ao Nang (Ao Nang beach)
Most of the cafes and hotels near Ao Nang Beach are located in the tourist town of Ao Nang.
In the central part of the beach, where the main road makes a ninety-degree turn towards the seafront, there is a kiosk selling tickets for wooden boats to the Railay peninsula.
Compare prices and book hotels in Ao Nang at the best price on Hotellook.
Ao Nang beach offers a good view of nearby, tropical islands.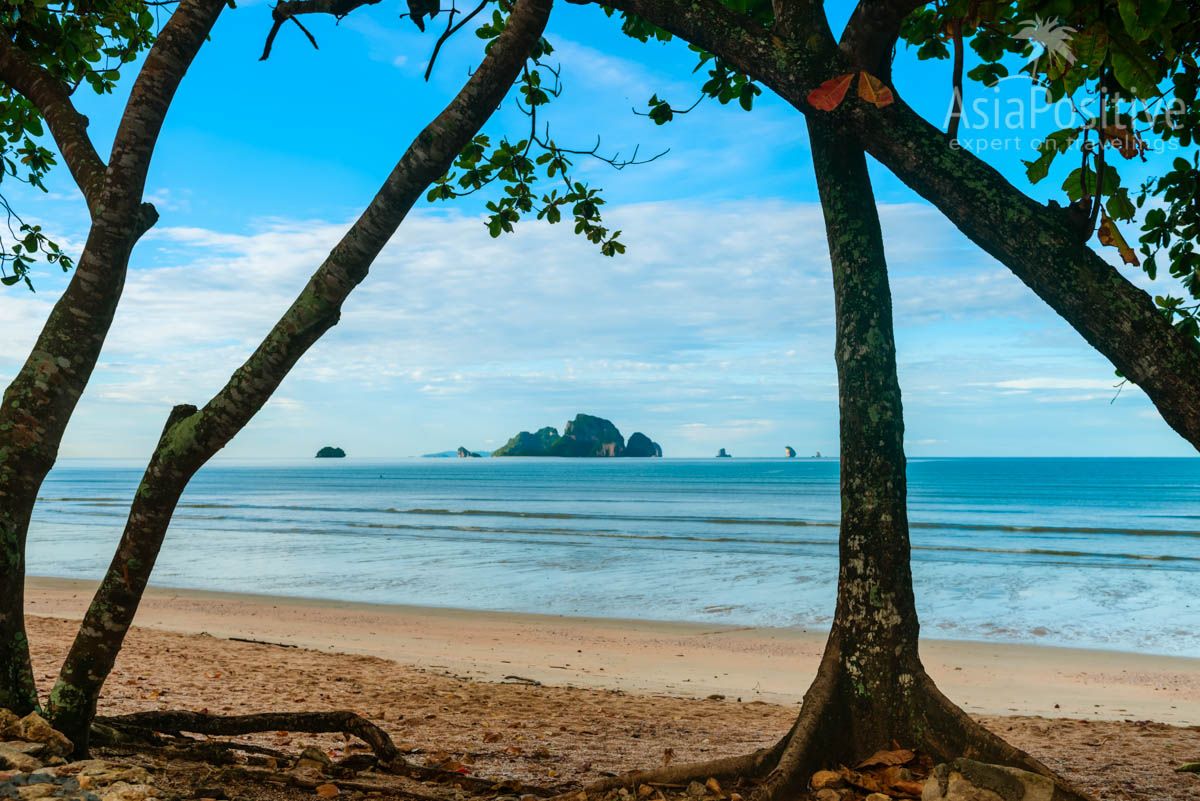 The coast here is covered with sand and seashells. Locals collect these shells to c reate very nice,artistic souvenirs.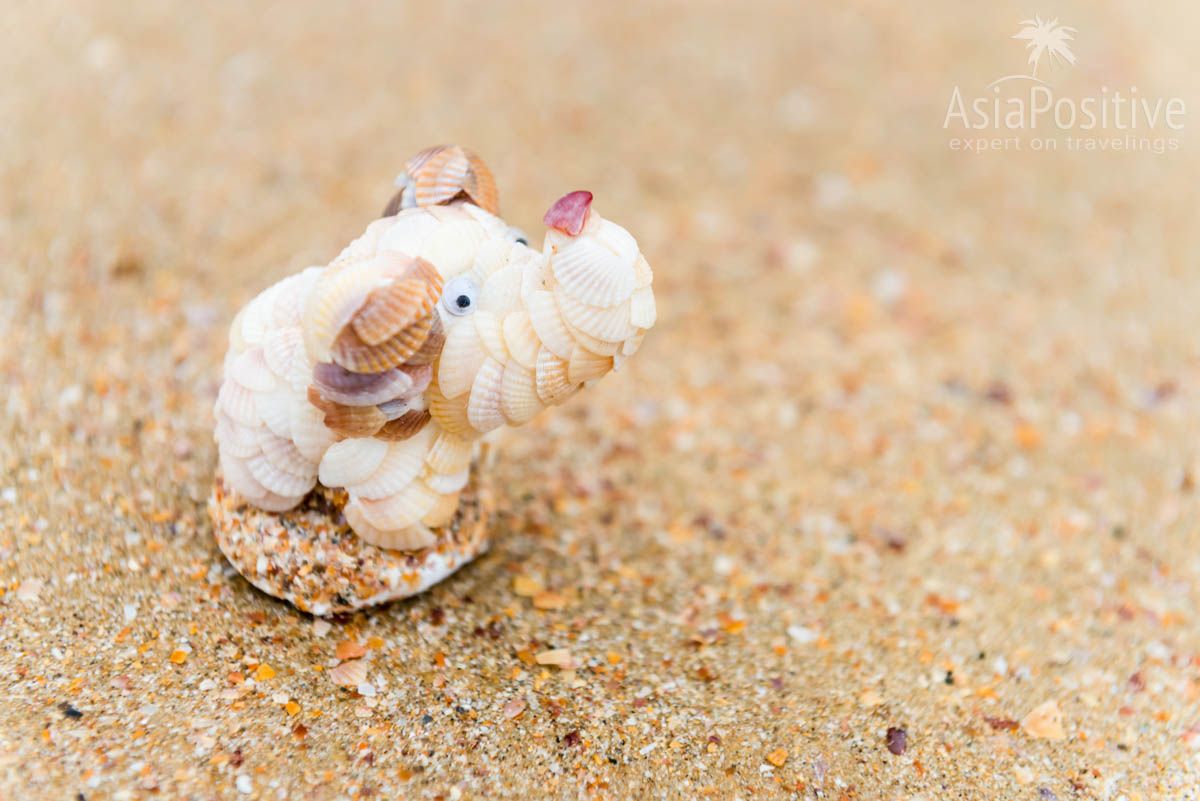 The surrounding rock formations are very picturesque, but the beach itself looks a bit gloomy. Firstly, the sand on the beach is dirty, and secondly it is wet (at high tide it is almost completely underwater). Almost the entire length of the beach adjoins to the concrete retaining wall supporting the main Ao Nang Road.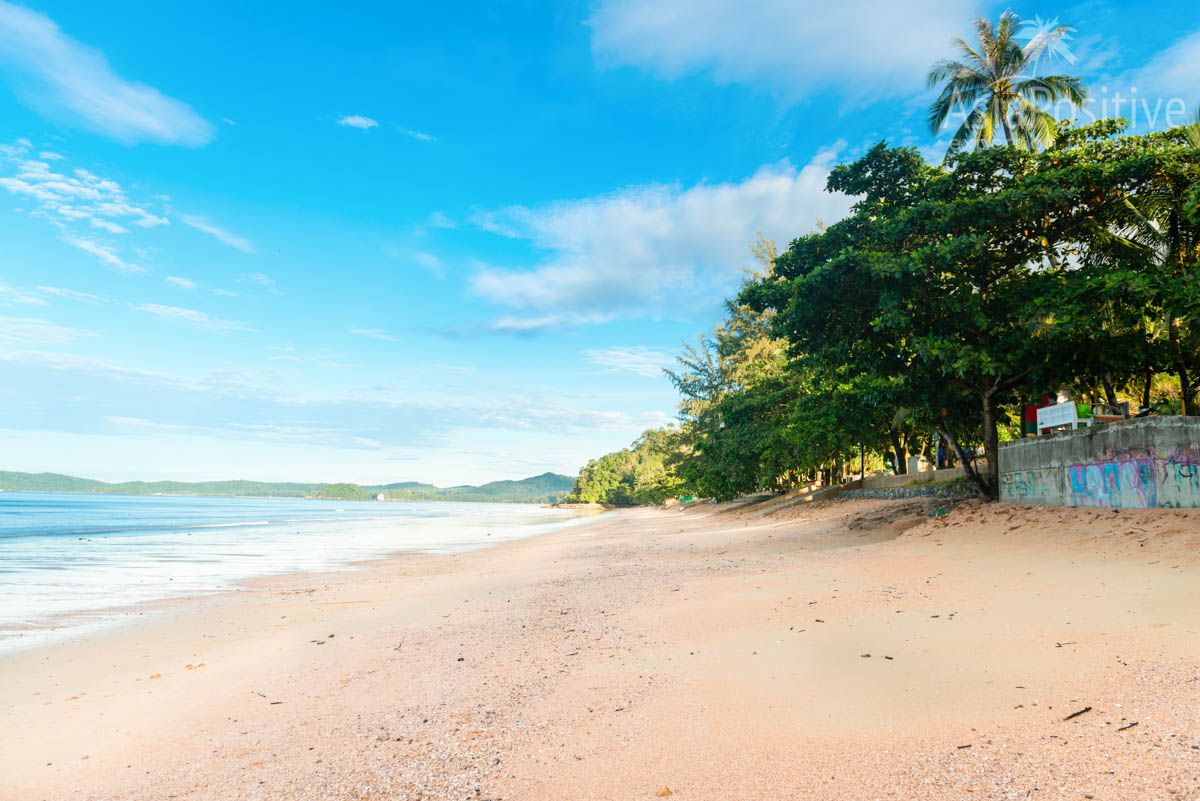 The sea at Ao Nang Beach is disgracefully shallow. During the day a lot of wooden boats and speedboats use this beach as a place for boarding and disembarking their passengers.
I specifically included a bit of the sand in the foreground of the photo. I wouldn't call these black spots sand. It looks more like dirt or sludge. As a result, the sea water at Ao Nang Beach doesn't have a nice, turquoise color. Rather, it is a dirty gray.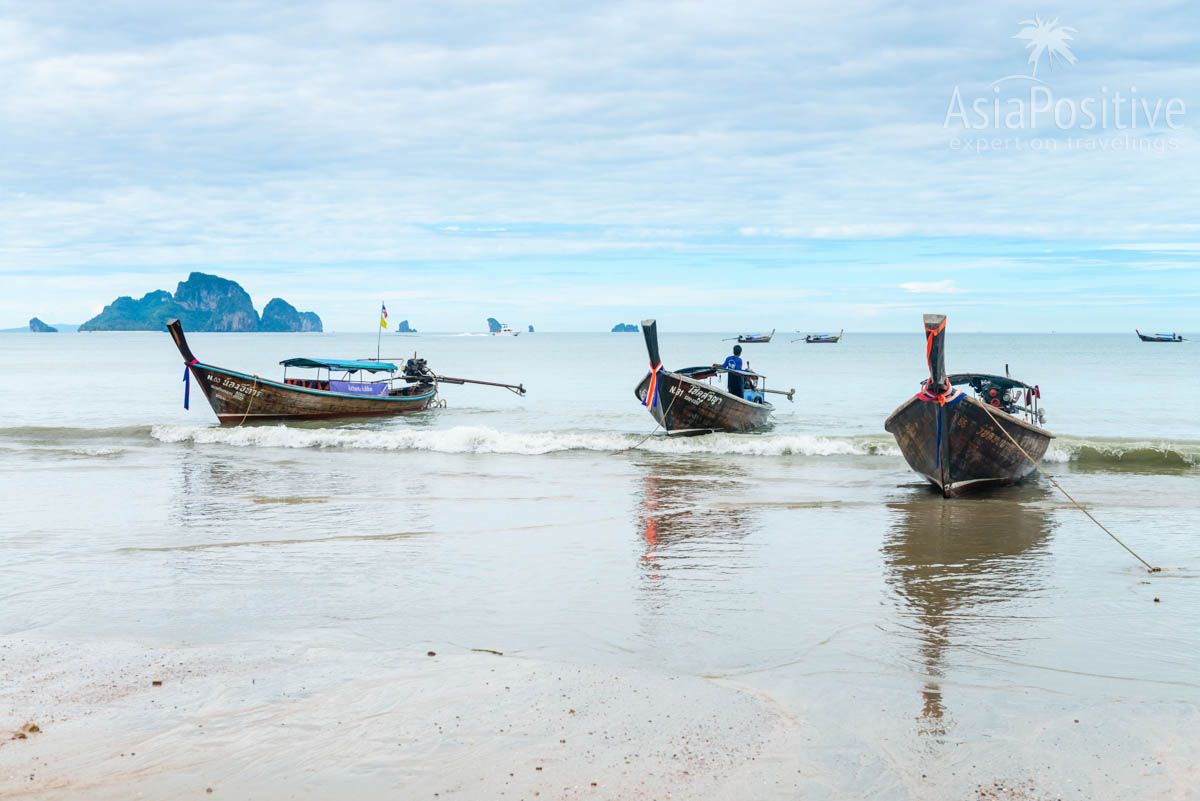 However, there is some good here to report. In the southern part of Ao Nang Beach there is a big complex of outdoor massage spas. They offer a good view and shade, with tropical greenery. You can also rent kayaks and sailboats, there, to explore the nearby beaches. Many tourists do just that, heading immediately towards the white sand and turquoise water near the Railay peninsula, just to the southeast of Ao Nang.
Nopparat Thara beach
Ao Nang Beach is separated from Hat Nopparat Thara Beach by a small rock formation that you have to go around by making a small detour along the road. By the way, this detour is a great spot to find inexpensive food at local street food stands.
At the southern end of Hat Nopparat Tara beach, a river flows into the sea, with all the ensuing consequences (bad smell, garbage, muddy water, etc.). The farther from the river you go, the water in the sea and the beach itself are cleaner. But even here, there is something unpleasant - there is an embankment and reinforcing structures, which lies along the entire length of the beach, and where tons of garbage collect.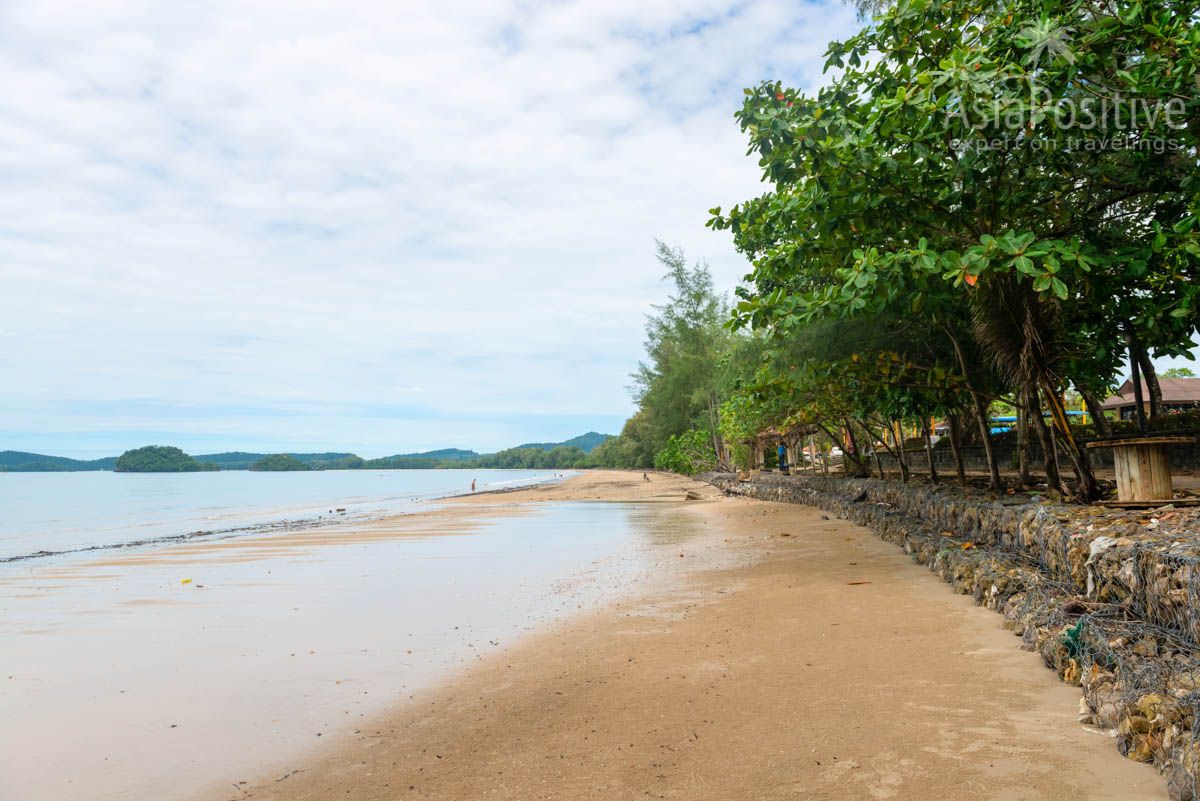 In spite of everything, this beach is a favourite place for picnics. In the evenings (especially on weekends), dozens of local residents relax and swim here. Above, the beach often smells of smoke and all sorts of goodies. Most Thais can't swim, so for them the knee-deep water is enough to enjoy.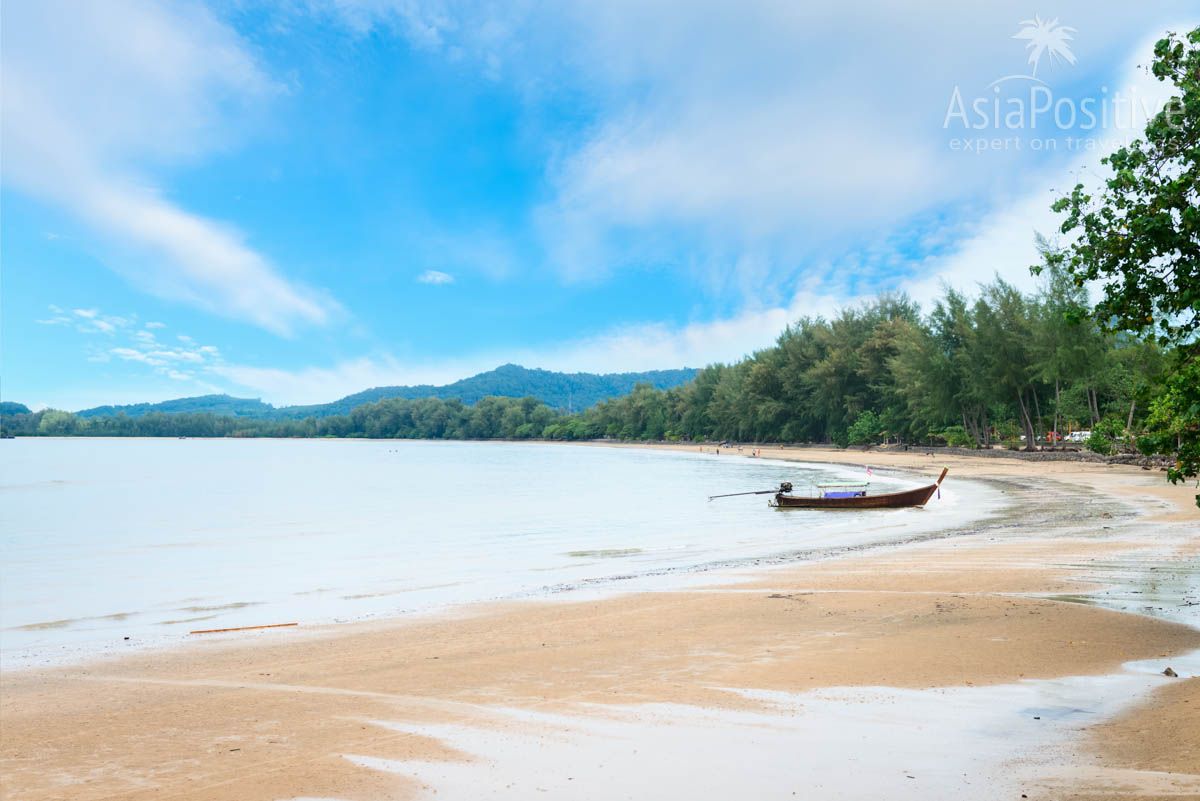 Beautiful Nameless Beach, which is Worth a Visit
At the end of Hat Nopparat Tara beach, I managed to find a beach with a beautiful view, clean sand and turquoise water. During low tide, the beach can be accessed via a sandbar or by wading. During high tide you can only reach it by swimming.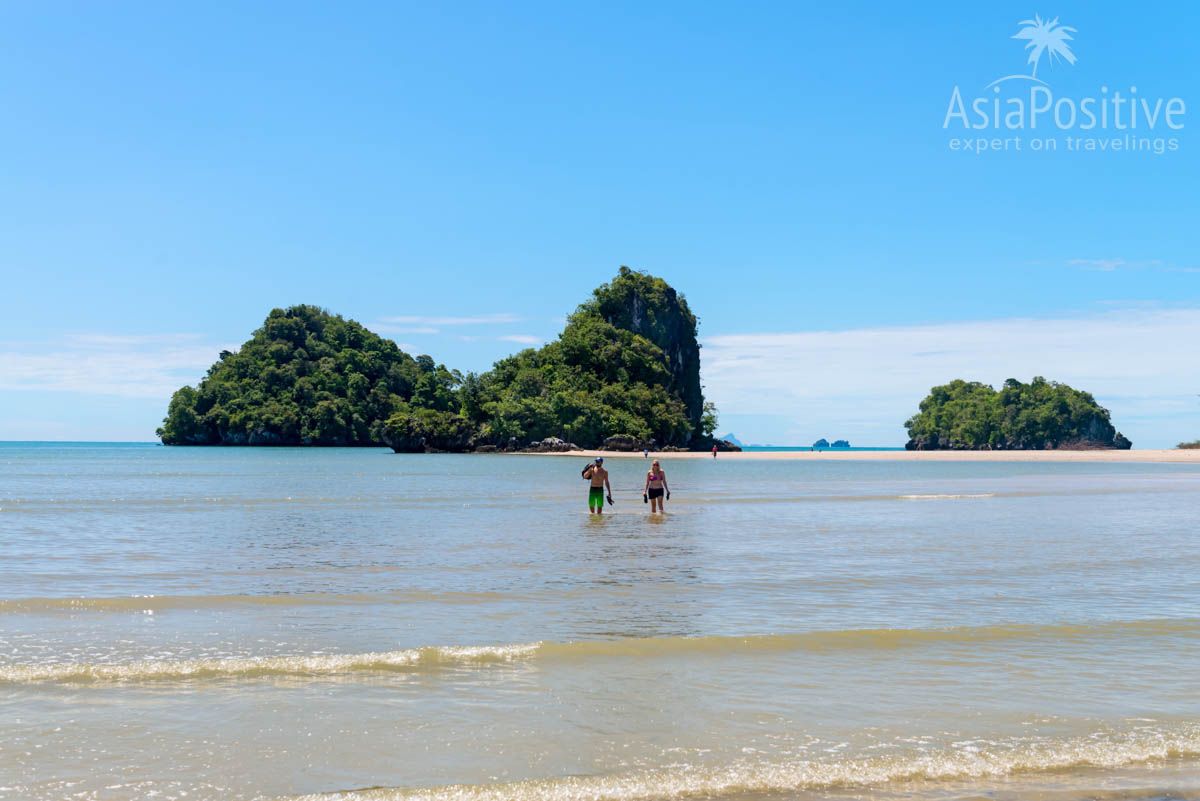 I was here in early 2012 and only two rocks were sticking out of the water. There was no beach at all then. But it seems that the sea decided to offer up a gift to this place.
Watch your tide tables and take a bottle of drinking water with you. The nearest cafe and shop is far away. There are no waiters serving drinks on this beach.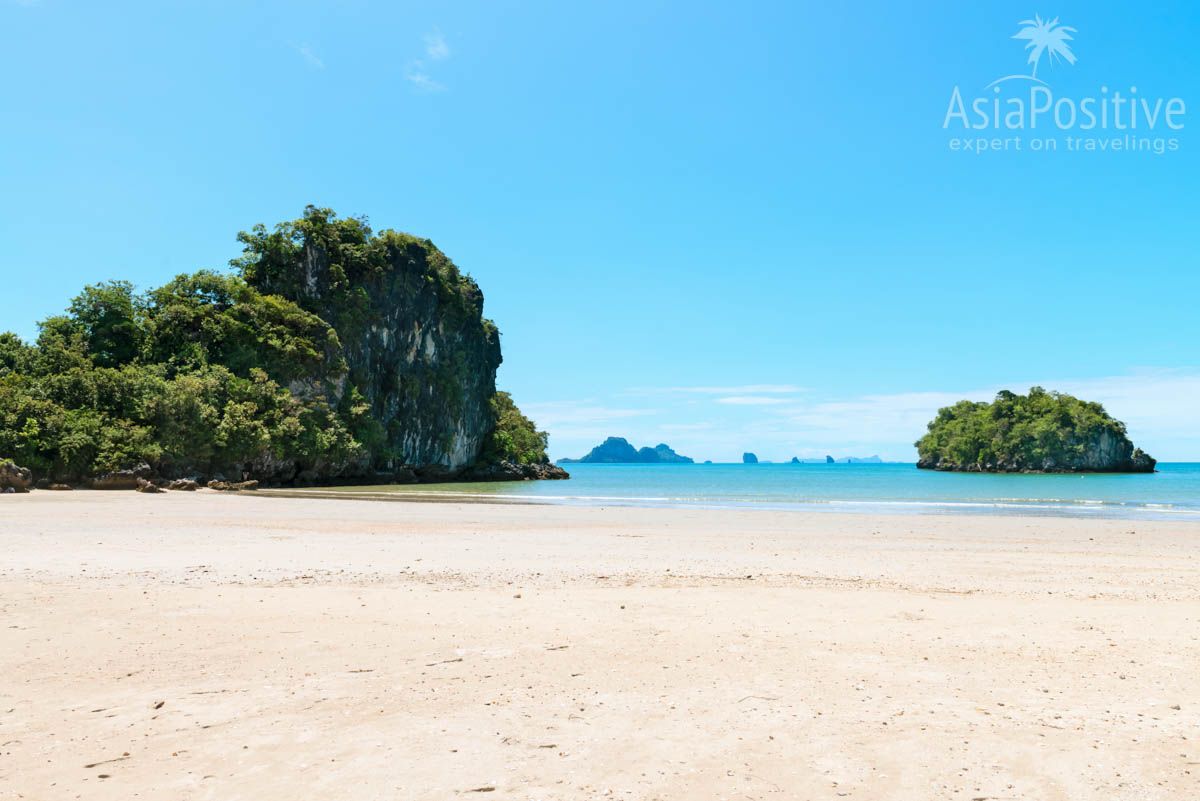 Beach of Centara Grand Beach Resort - free admission
Only one hotel is located on Pai Plang Beach - Centara Grand Beach Resort and Villas.
From Ao Nang Beach, the bay is separated by cliffs. So, Pai Plang Beach can be reached either by sea or by narrow and slippery paths leading through the cliffs.
The beach and beach bar are open to the public, so both hotel guests as well those who managed to get to Pai Plang beach via Ao Nang can relax here.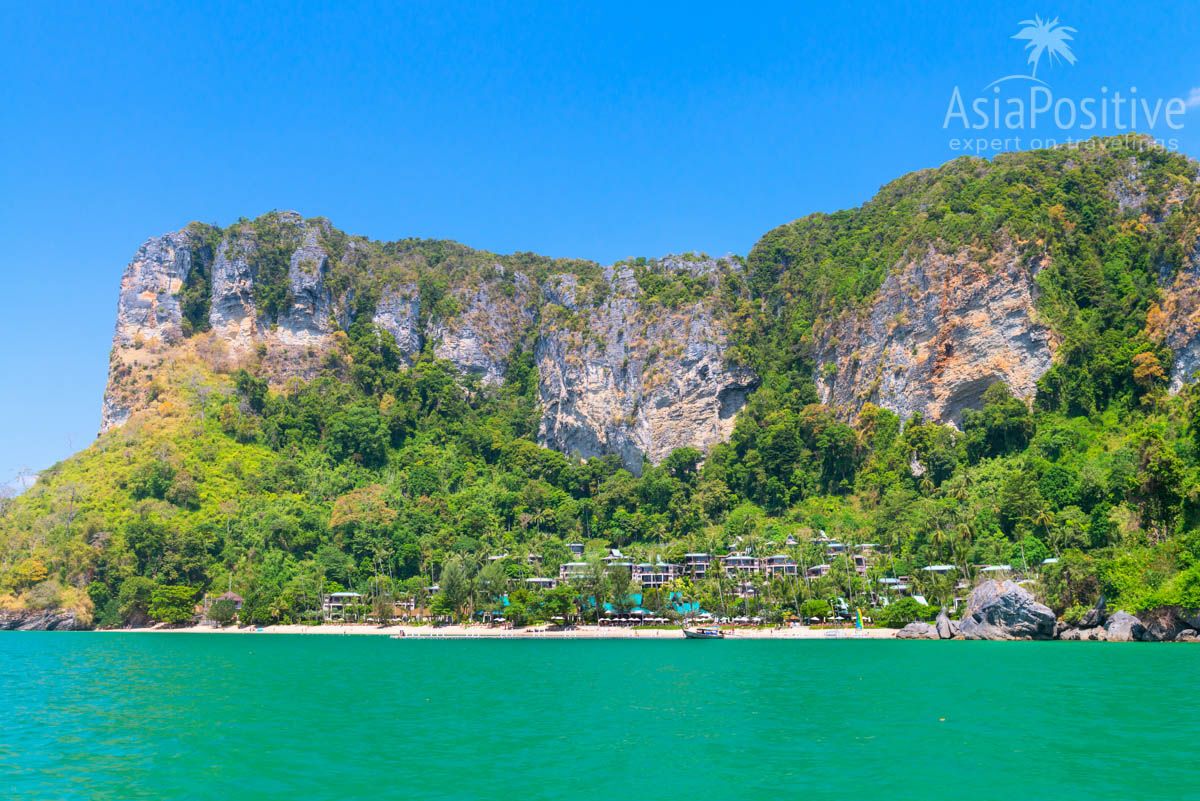 By the way, Centara Grand Beach Resort and Villas has a very high rating based on tourists reviews (above 8). If you prefer to relax on clean beaches, in hotels with a good level of service, then consider the Centara Grand Beach Resort and Villas hotel as an option to stay during your holiday in Krabi.
Useful links to save your time and money:
Do you like this article? Share it or save for later:
---