Travel routes for Thailand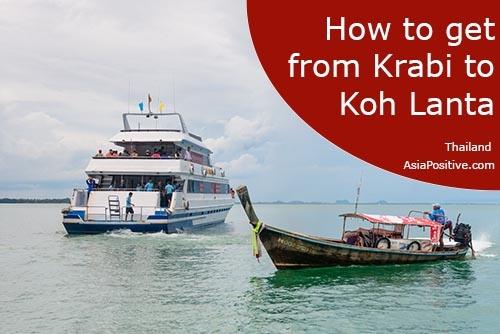 Hits: 4328
If you're planning a trip to the beautiful island of Koh Lanta, you may be wondering how to get there. The distance distance from nearest town Krabi is approximately 40 kilometers by sea or 85 kilometers by land, including a ferry crossing. Fortunately, this article has got you covered! We'll provide you with all the information you need to get from Ao Nang, Railay, Krabi Town, or Krabi Airport to your hotel on Koh Lanta, including transportation options, the cost of transportation and ferry tickets, and the estimated travel time.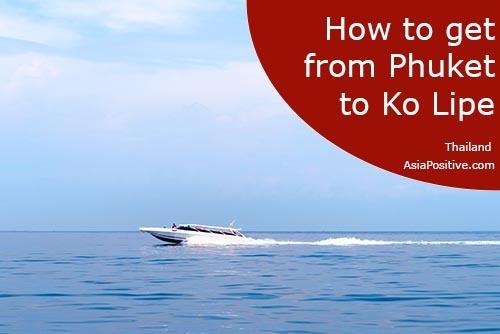 Hits: 501
The waters of the Andaman Sea are between Phuket and one of Thailand's most beautiful islands, Koh Lipe. The distance between the two islands is about 180 km if measured straightly across the sea. It takes at least 5 hours to get from Phuket to Koh Lipe. In this article, you will find answers to all your questions. What type of transport is better? How expensive are tickets? What is the duration of the trip? How easily plan your trip from Phuket to Ko Lipe or vice versa? How quickly to buy all tickets?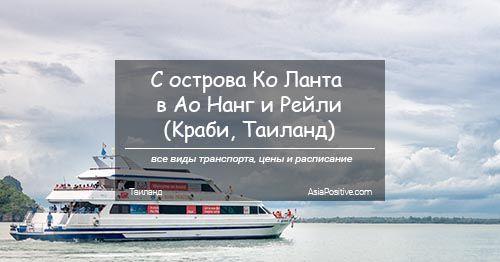 Hits: 1625
Vacations on Koh Lanta are often combined with a visit to the nearby Railay Beach, or a stay in the tourist town of Ao Nang. It's not surprising, as the distance between these popular resorts in the province of Krabi is just about 50 km by sea, or just 90 km by land. The best and most convenient way to Get from Koh Lanta to Ao Nang or Railay is by ferry. In this article I will tell you how to buy ferry tickets with a transfer from your hotel, how much the tickets will cost, and which form of transportation is best during low season, when there is no ferry service.