The province of Krabi, located in the south of Thailand, boasts huge rock formations rising above the turquoise sea, beautiful bays, white sand beaches and coral reefs with a lot of amazing inhabitants. With over 150 islands and several mainland tourist destinations in Krabi, it can be difficult to decide which places to visit.
This article will help you choose the right destinations according to your preferences without getting lost in all the variety of interesting places in Krabi province.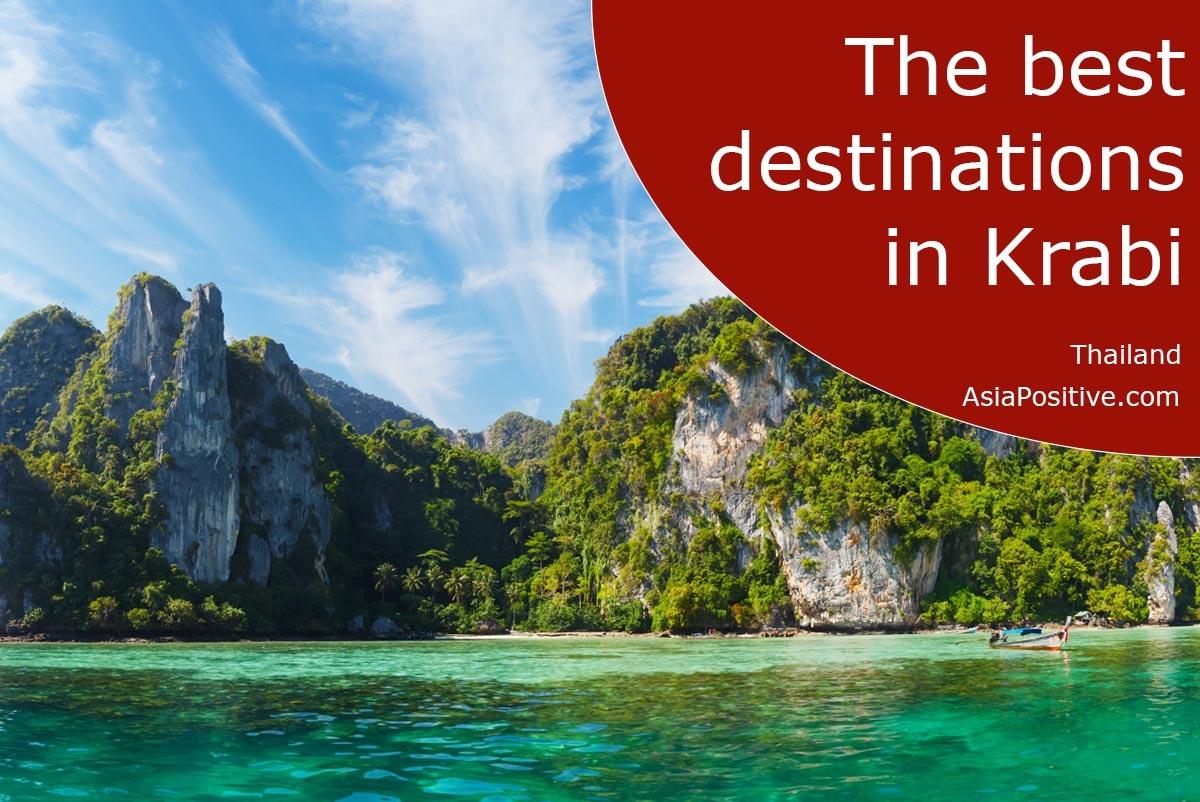 In this article you will know:
Flights to Krabi Taxi from / to Krabi Airport Things to do in Krabi
Where is Krabi on the Thailand map
Krabi province is located in the south of Thailand, and its beaches are washed by the Andaman Sea.
The most popular tourist destinations in Krabi province are:
Ao Nang, the tourist town
Phi Phi Islands,
Railay Peninsula,
Koh Lanta Island.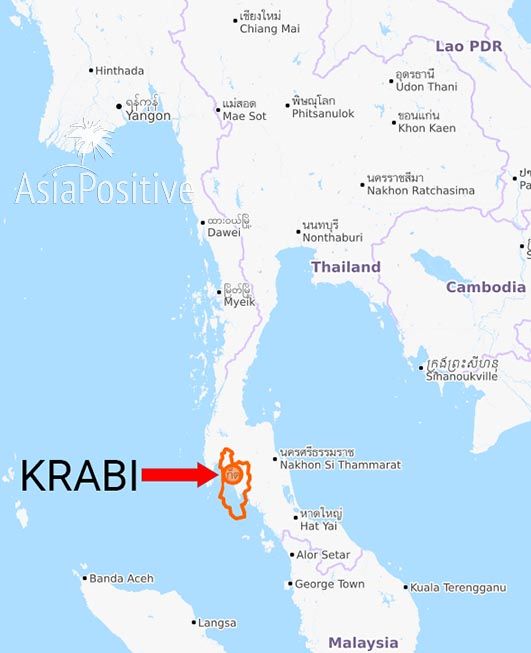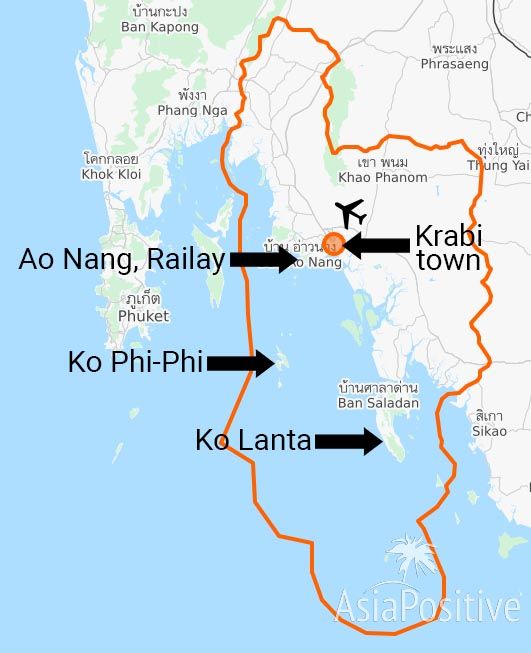 Paradise Koh Phi Phi islands
Phi Phi Islands, pronounced "Pi Pi," are famous for their beautiful bays and for being the location of the film "The Beach" with Leonardo DiCaprio.
The Phi Phi Islands consist of six islands, of which two are the main ones (Phi Phi Don and Phi Phi Ley) and four are tiny.
All of the hotels are located on Phi Phi Don Island. The centre of Phi Phi Don Island can be noisy due to discos and bars.
The most picturesque island is Koh Phi Phi Ley, with its famous bays. You can reach it via the following guided tours: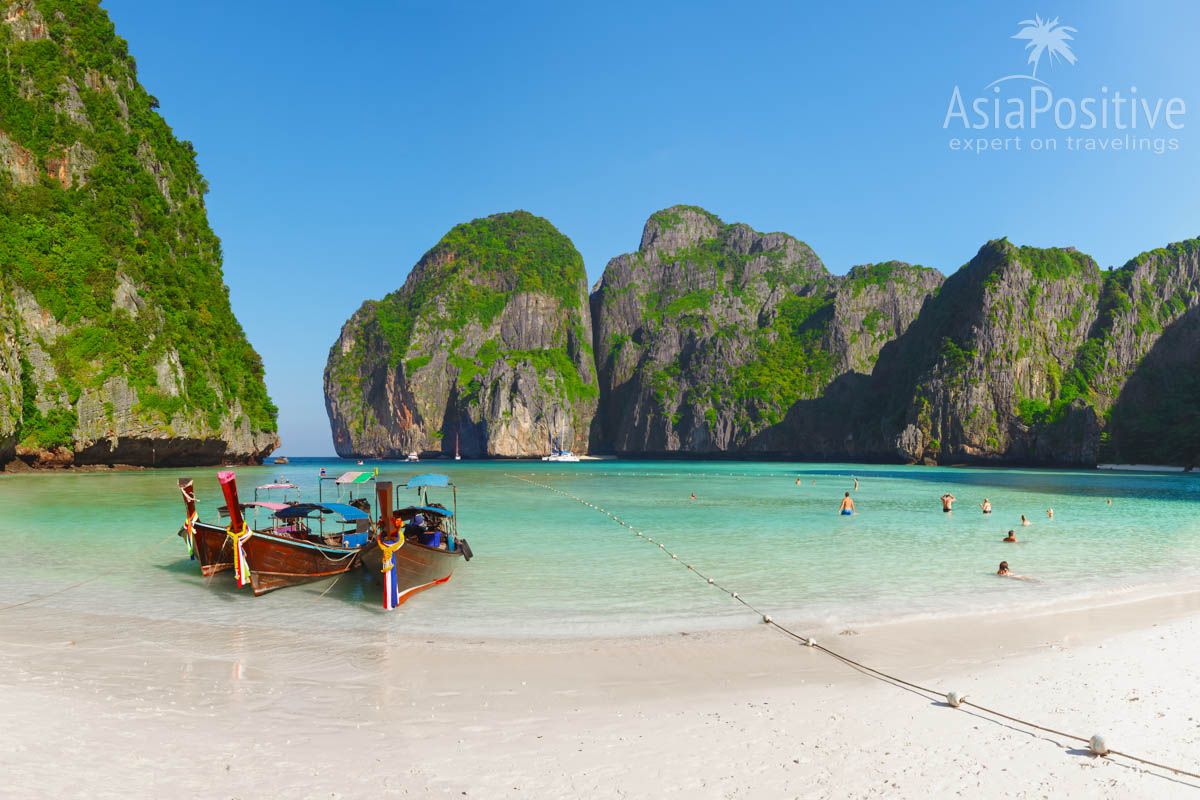 Koh Lanta island
Koh Lanta Island will appeal to those who like to enjoy beautiful sunsets and a relaxed, unhurried beach holiday: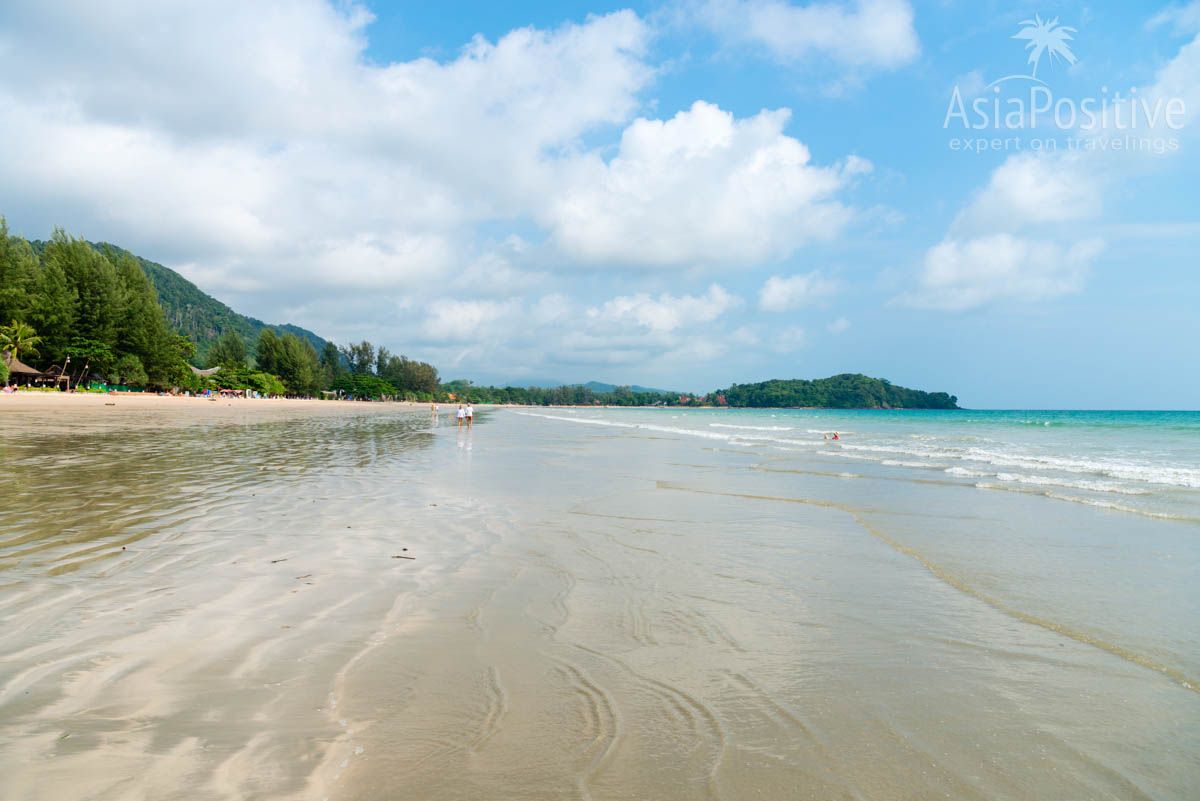 Tiny Koh Ngai island
Koh Ngai Island is a tiny island in the south of Krabi province, it may be of interest to lovers of solitude. It is a great place to visit to relax far away from civilization and crowds of tourists:
There are only 12 hotels on Koh Ngai.
The most convenient way to get to Ko Ngai is by boat transfer from Trang or Koh Lanta Island:
Koh Ngai can be visited by a tour from Koh Lanta.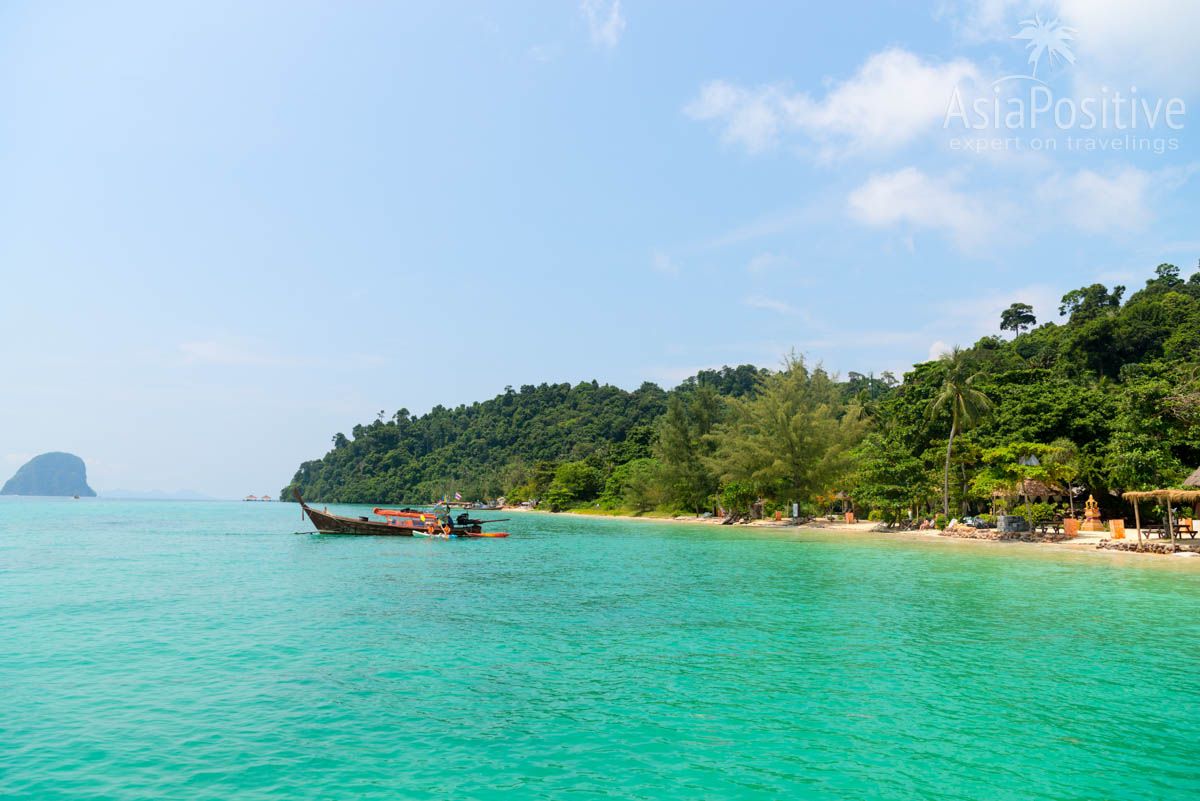 Railay Peninsula
Railay is often called an island, although it is actually just a peninsula separated from the rest of the mainland by high cliffs. Railay is famous for its picturesque cliffs and beautiful beaches.
If you want to enjoy the beauty of Railay without crowds of tourists, you can stay at one of the eighteen hotels on the peninsula. Then you can enjoy walking on the beaches early in the morning or at sunset when most of the tours have already left.
All tourists can access the Railay peninsula by sea, either by:
Wooden boats from Ao Nang town, Ao Nam Mao pier, or the pier in Krabi town.
Ferries from Koh Lanta, Phuket, and Phi Phi (tickets can be purchased on the 12Go Asia website)
A tour to 4 Krabi islands from Ao Nang and Krabi town, which also includes visits to beaches on the Railay Peninsula.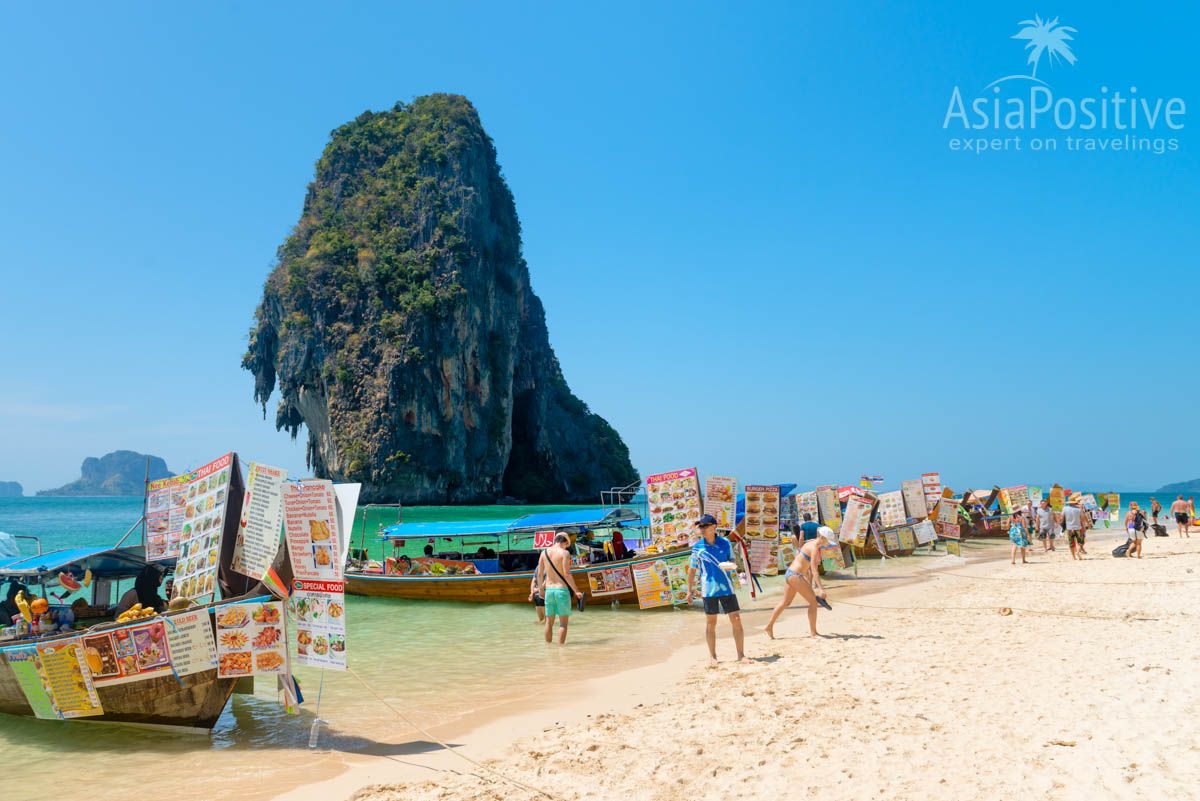 Ao Nang Town
Ao Nang - is a tourist settlement located on the shore of the Andaman Sea, which is a popular vacation spot for budget travellers.
Ao Nang offers:
A large collection of hotels, especially budget hotels, to satisfy cost-saving needs for an affordable seaside vacation.
Many street food, cafes, and restaurants, making it hard to stay hungry,
Beaches that are not very good, so it's worth venturing to the neighbouring islands or the Railay Peninsula to see Krabi's famous and beautiful beaches.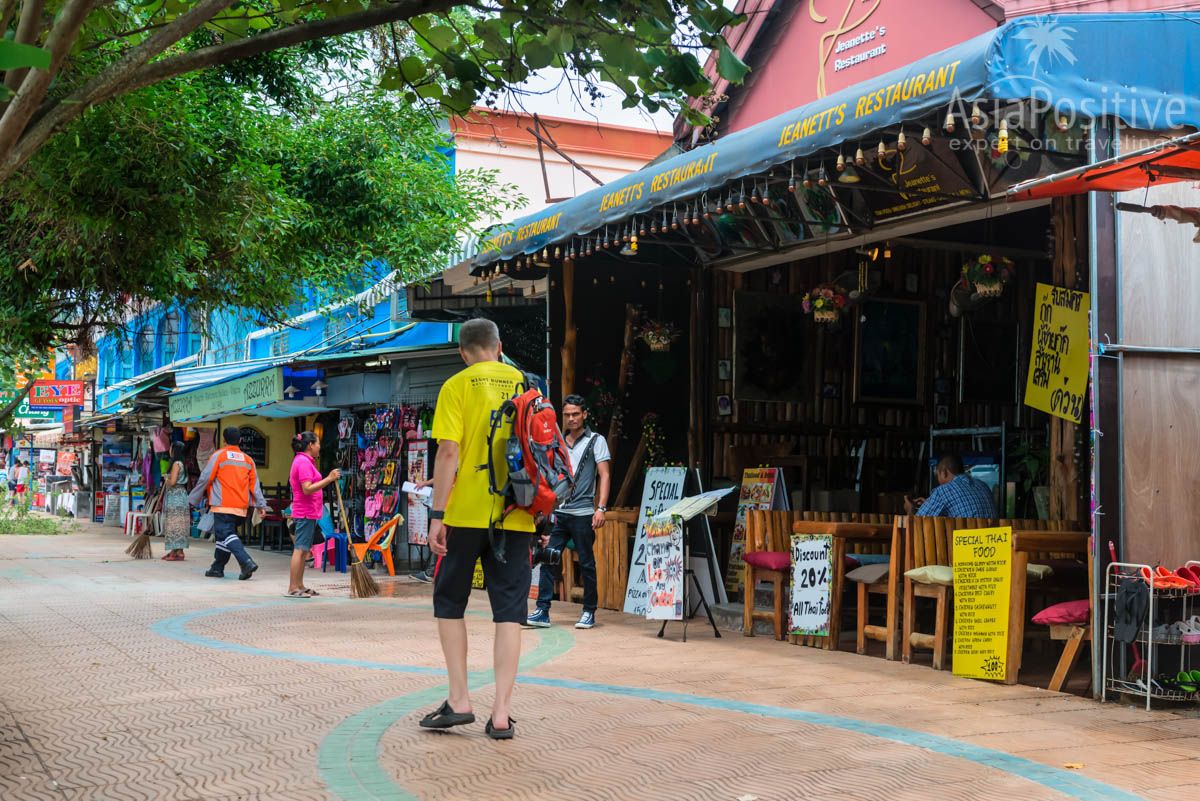 Must-visit Krabi islands
The province of Krabi is well-known for its incredibly beautiful beaches on remote islands where there are no hotels. To get to these islands, tourists can take tours from Ao Nang (and Krabi town) or Koh Lanta.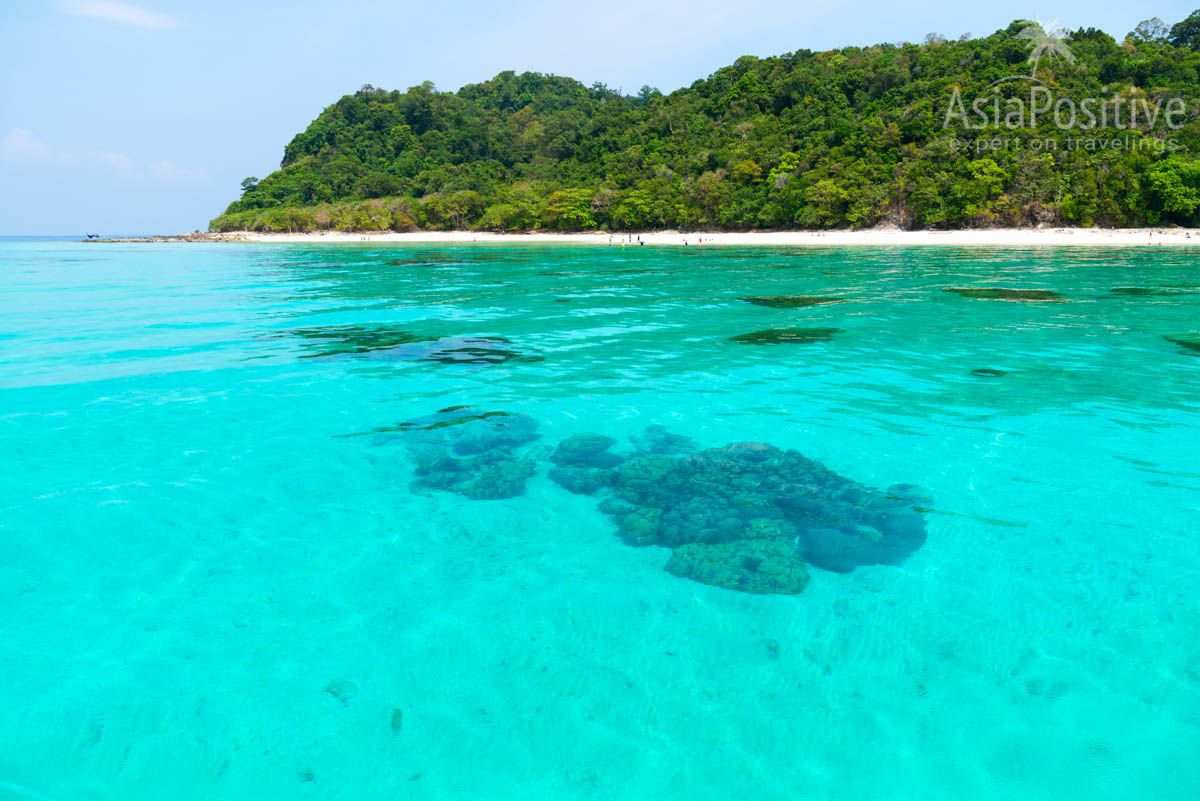 Ko Hong: this picturesque island can be visited by:
Koh Rok: plan a trip to this island to see an extraordinarily beautiful underwater world:
You may find this article helpful - Internet in Thailand: everything a tourist should know.