If you are flying to Thailand and would like to visit Phuket, the best way to see this tropical beautiful island is to travel by car. You can visit the most attractive and deserted beaches of this island, go to shopping malls and to Phuket street markets. You would better rent a car and it will give you freedom of go anywhere on Phuket. The process of car renting should be taken seriously. On the one hand, it is very easy to rent a car on Phuket, on the other hand, there is a high risk to lose money and to get into trouble.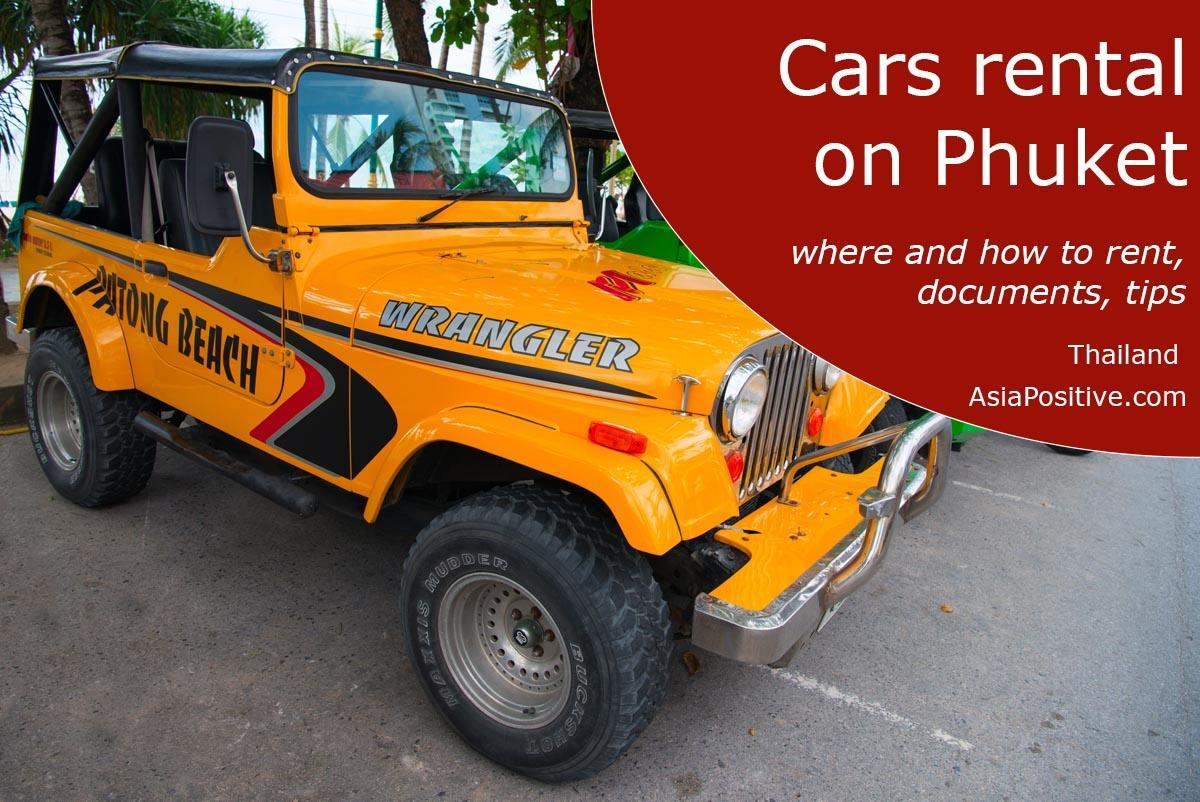 Contents:
Key driving features in Thailand and Phuket
Driving on the left makes life difficult for many drivers, especially inroad turns and roundabouts.
Scooters are the main "kings" on the roads, even if they are wrong three times and drive in the opposite direction.
The car in the circle is always the main.
In the case of an accident, the Thai driver is usually "more right" than the foreigner.
If someone signals you with flashing headlights, it means that you will NOT be allowed to pass.
The driver and all passengers must be fastened with seat belts.
Check price for cars rental Scooters for rent
If you don't want to drive, you can order a car with a driver and go wherever your heart desires or book any guided tour.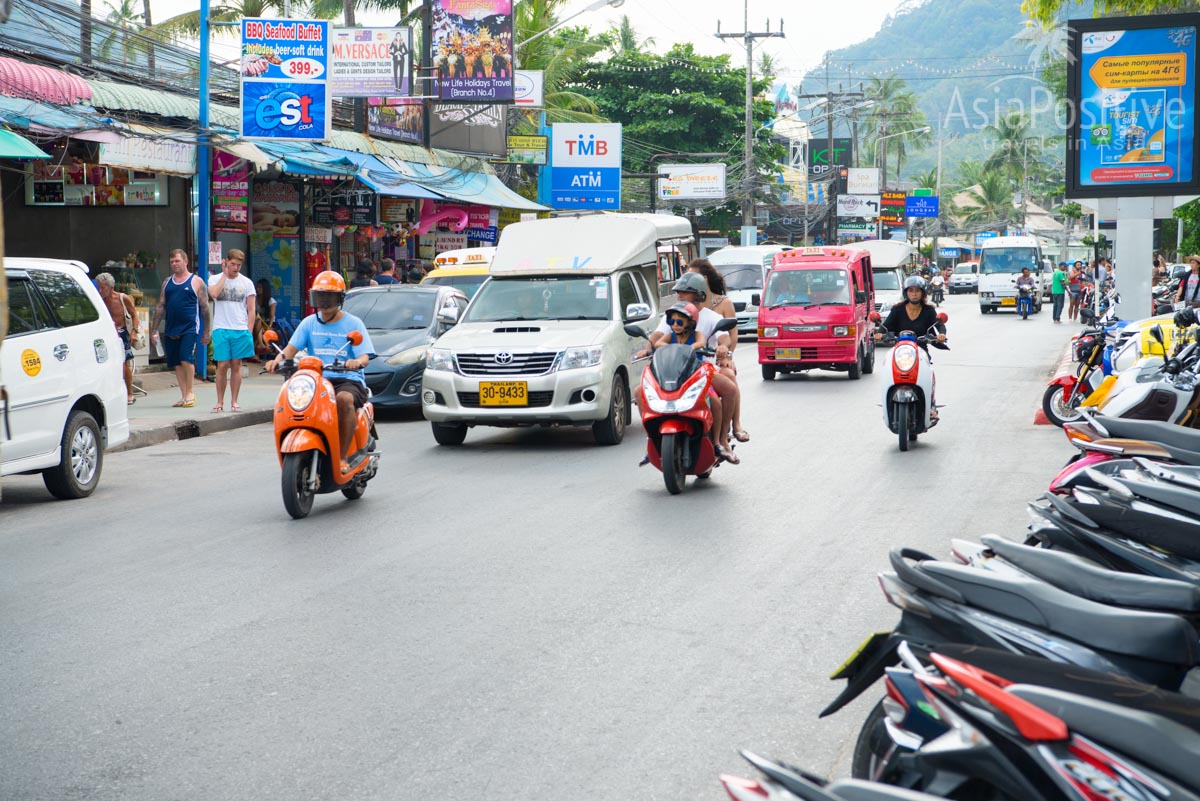 Required documents for car driving
Category B driver's license.
An international driver's permit (a book with a translation into several languages). Usually it is rarely checked, but if you don't have it the police can penalize you the amount of 500 - 1000 baht. In the case of an accident and IDP absence you rist to have a criminal liability and to get into a prison.
Passport for identification when signing a car rental contract.
If someone tells you that you can drive in Thailand with your country's driving license based on the Vienna or Geneva Conventions, forget it. Thailand has signed the Vienna Convention but has not ratified it internally. That is why you must have an international driver's permit (IDP) to drive in Thailand in addition to your driving license.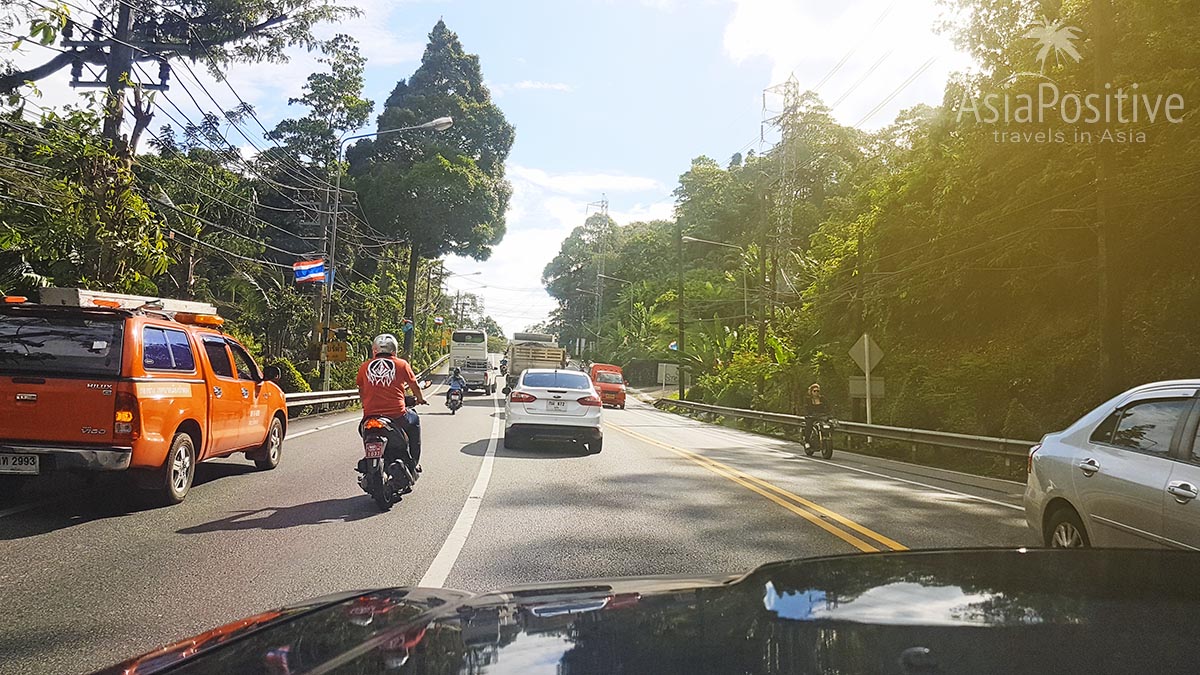 Where to rent a car in Phuket
The most convenient and reliable way to rent a car is to book a car in advance on a trusted agency website:
Rentalcars is one of the most popular resources that will help you to choose a car for rent at the best price.
Economybookings - works on the same principle as the first one, comparing conditions between major car rental companies.
Localrent - makes it possible to book a specific car from local rental companies even without a credit card. If you do not have a credit card or the car color is very important for you, I recommend you to first check this website.
Thai street agencies are a convenient option if you need a car for a couple of days and you come to Phuket between tourist seasons.
Usually such agencies take your passport as a deposit, which is prohibited by Thailand law, but ... What can I say, this is Thailand. There are too many of such contradictions. I would not recommend you to leave your passport as a deposit. This is a threat for future carping and outright extortion of money from car owners. You could be blamed for little unpleasant things that you didn't mention in the beginning.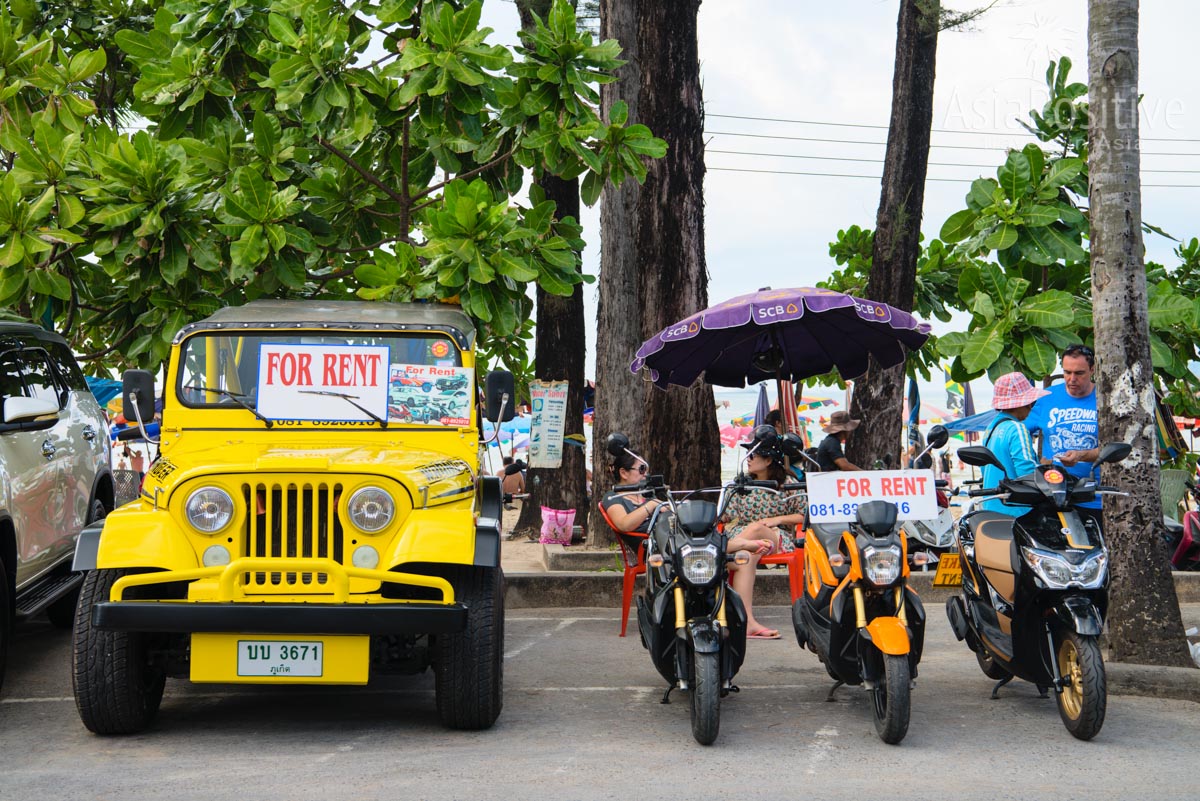 If you do not want to lose your money, documents and time, never rent a car through people from social networks. The majority of them are illegal guys who are trying to somehow make money on naive tourists. These individuals could disappear at any moment, taking your money or passport.
Ask about car insurance and ban to leave Phuket
Many car owners save money by taking out insurance for only one Phuket province. You cannot leave the island in these cars.
Some owners put an immobilizer (GPS lock) in the car to prevent unauthorized travel outside Phuket.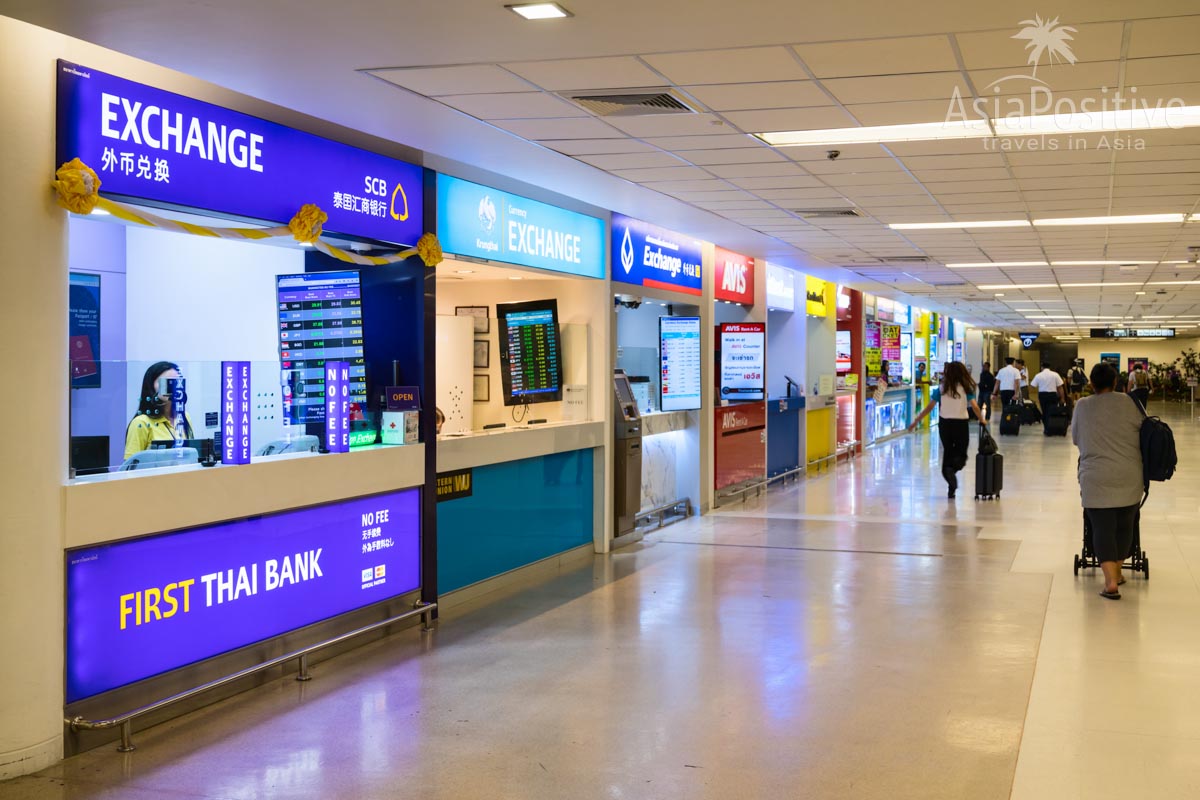 Car insurance can be basic MTPL (TPL) or CASCO (CDW), to have a car franchise or not. The best option is to rent a car with CASCO-level insurance.
In the case of an accident, you can lose your deposit (usually it is equal to a car franchise - from 6 to 10 thousand baht). An insurance company will cover all the costs of car reparation. But insurance does not apply to tires, interior, windshield, and car bottom.
You should not park a car under trees with durians and other big fruits on branches, and ride off-road. I strictly don't recommend you to invite monkeys into the salon. It could be a big disaster.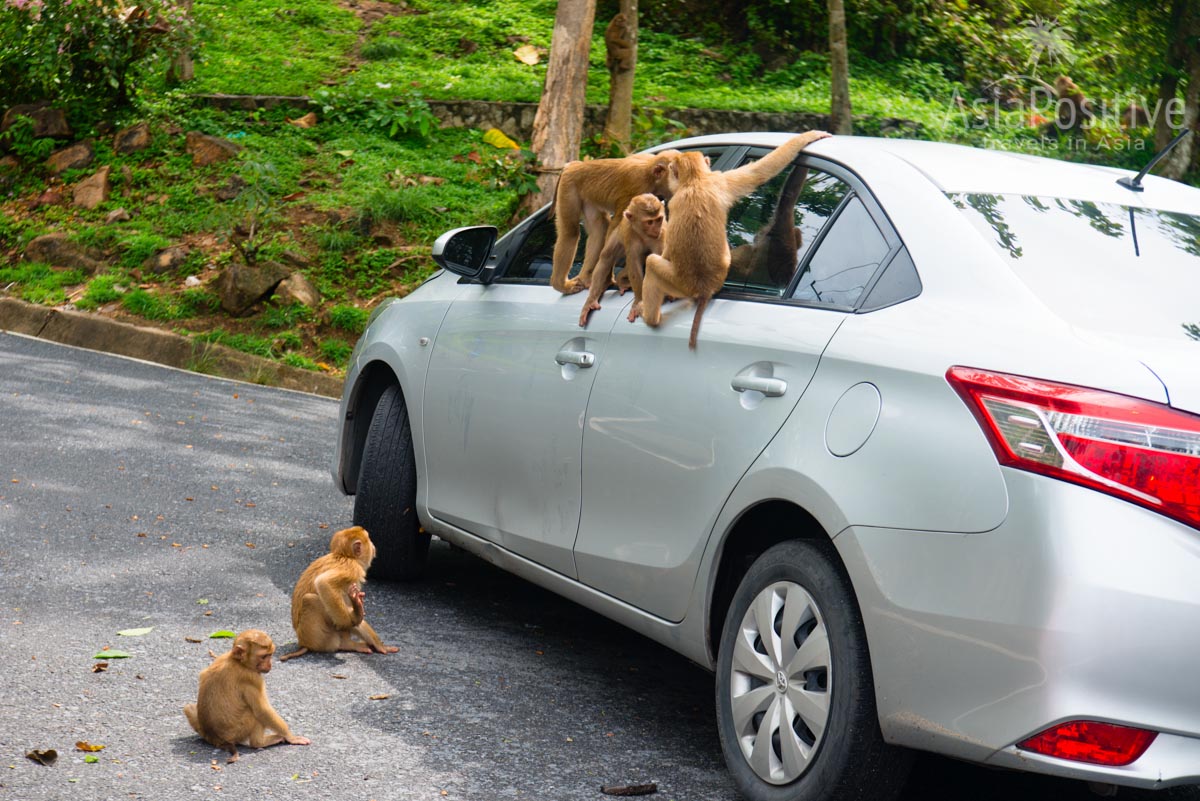 Read carefully the rental and insurance conditions. I like the Localrent website because of their clear written terms. If you plan to travel by car outside Phuket, then you need to agree to this with the Localrent support service in advance.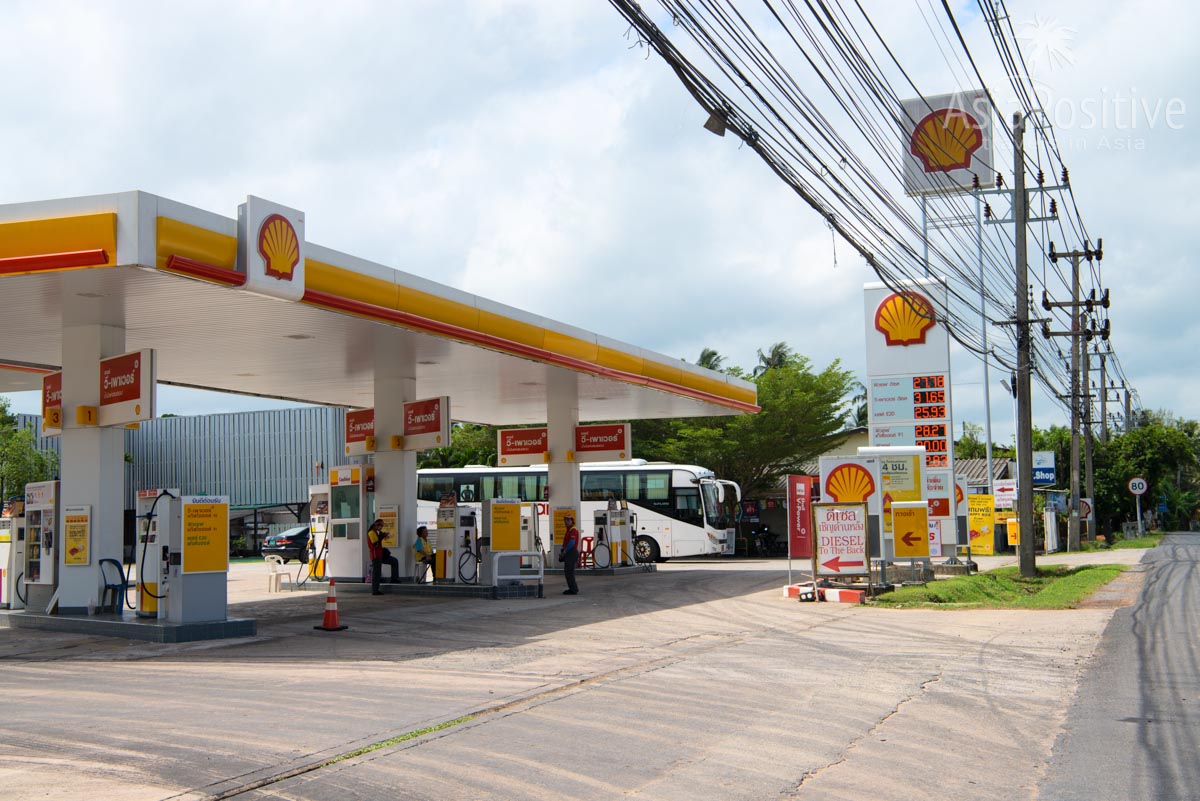 Where to refuel a car in Phuket
Once we, together with a gas station staff, could not find the button to open the tank for 20 minutes. When you receive the car, ensure to specify with a rental clerc how to open the fuel tank and what type of fuel this car needs.
To fill the fuel tank, you have at least three ways, and I will mention them in order of cost:
Classical petrol stations are the most economical and convenient option to replenish your car fuel tank. The refueling process is usually supervised by refuellers, who also accept payment and should give change (but sometimes they forget to give the rest).
Self-service machines accept coins and small banknotes and will save you in case of unexpected fuel shortages.
Bottles with fuel along a road are exotic and usually the most expensive way to fill a liter of fuel into your car's tank. Check the price with the seller in advance.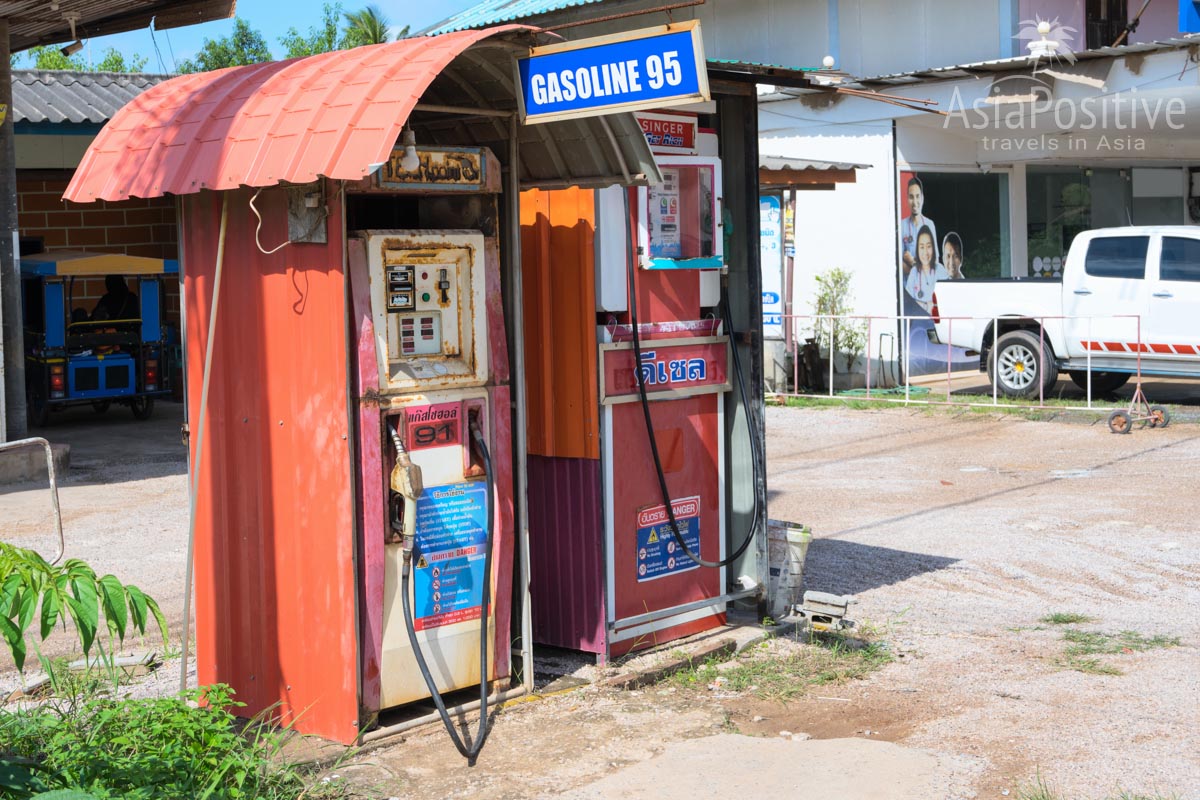 Parking in Phuket
In shopping centers, parking is usually free only for the first hour, then an hourly pay fee is charged.
It is usually difficult to find a place to park your car without getting penalties on the streets and near the beach hotels.
It's a good idea to book a hotel with car parking..
Do not park near red and white indications on the curb. Thai policemen can suddenly appear from nowhere and issue penalties to anyone who is parked in the wrong place. They can even block your car wheels.
Buy a local SIM card for unlimited access to navigation on maps, Internet access and calls. You can read more in the article Internet in Thailand everything a tourist needs to know.