Before their first trip to a new place, before booking a hotel or buying tickets, most people want , at the very least, to catch a glimpse of what the destination will look like. And I'm not just talking about hotels, but also about what surrounds them - how the streets, shops, transportation, restaurants and beauty salons look like. I will take a stroll through one of the most popular destinations in Krabi - the tourist town of Ao Nang. Let's see how this place in Thailand, on the coast of the Andaman Sea, can please or surprise tourists.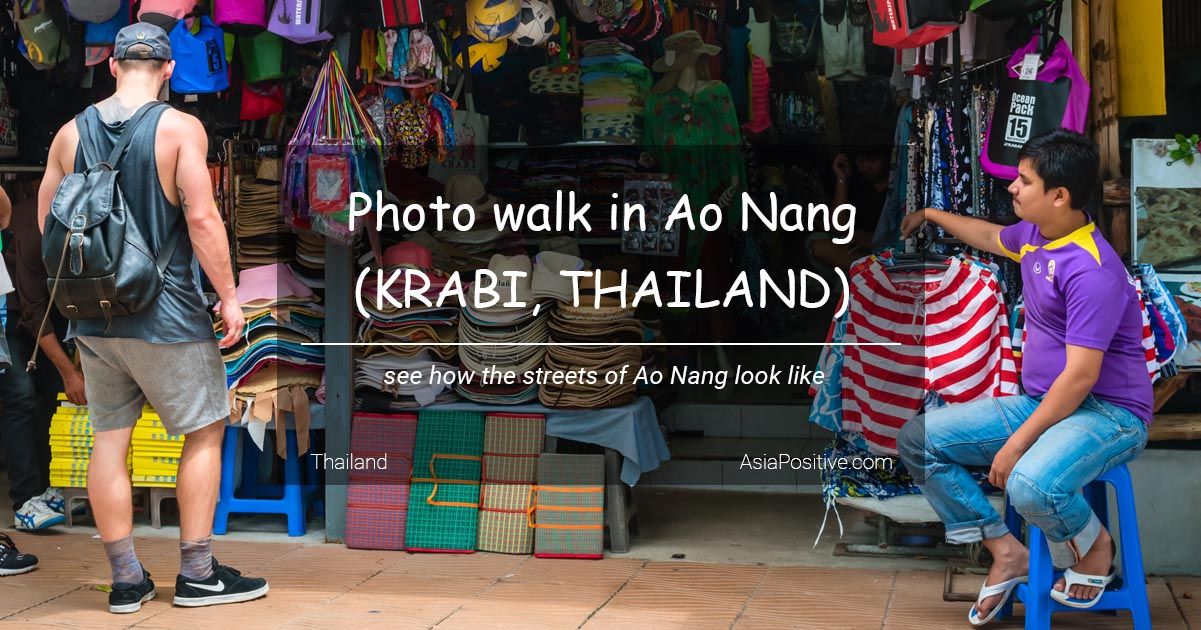 The main tourist street of Ao Nang stretches along the coast line. It has everything that tourists coming to rest and relax in Krabi could beed: shops with souvenirs and swimming accessories, tour and ticket agents, restaurants and bars, massage spas and taxi stands. In the mornings there are peace and quiet on the streets, as many tourists choose to sleep in, while others will have already left on tours and excursions.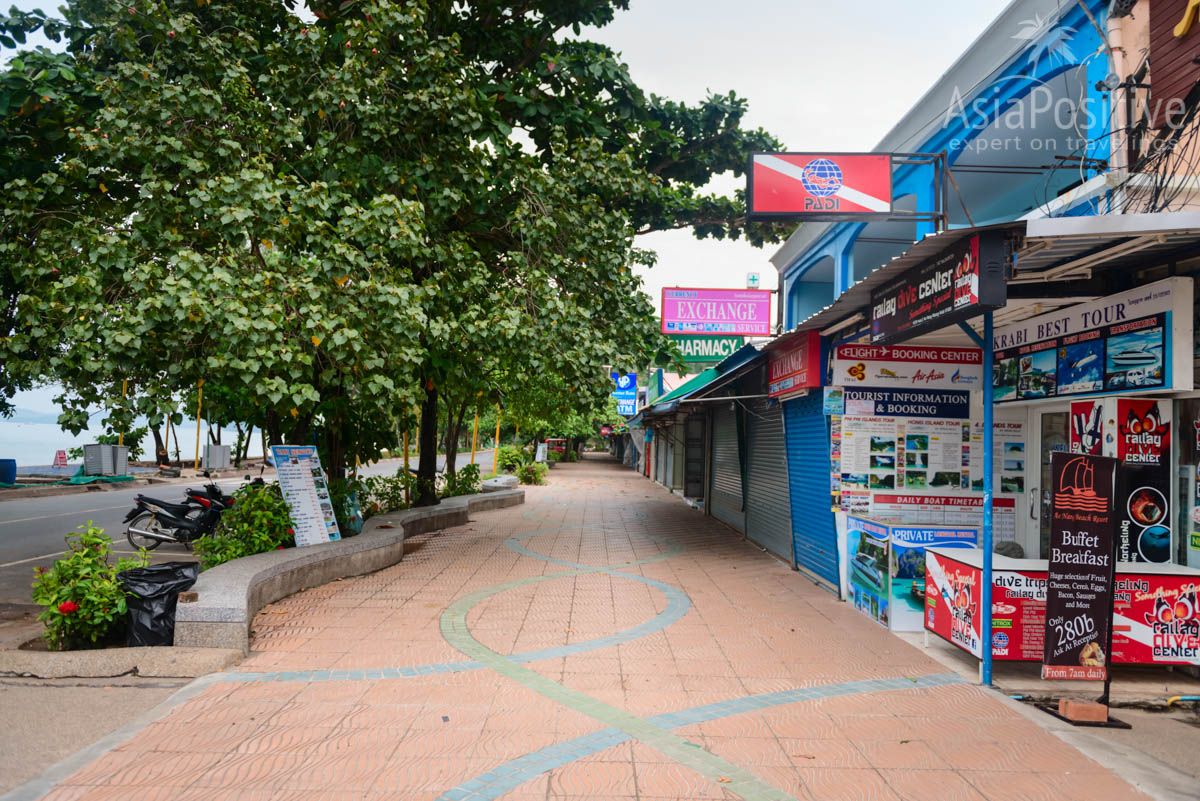 Most tourists are in a hurry to see the beach. In Ao Nang itself, however, the beaches are not particularly pleasing. If you're looking for white sand and turquoise water, it is worthwile to take a boat ride to the neighbouring islands, or to the nearby Railay Peninsula.
Read more in the article Beaches in Ao Nang (Krabi, Thailand).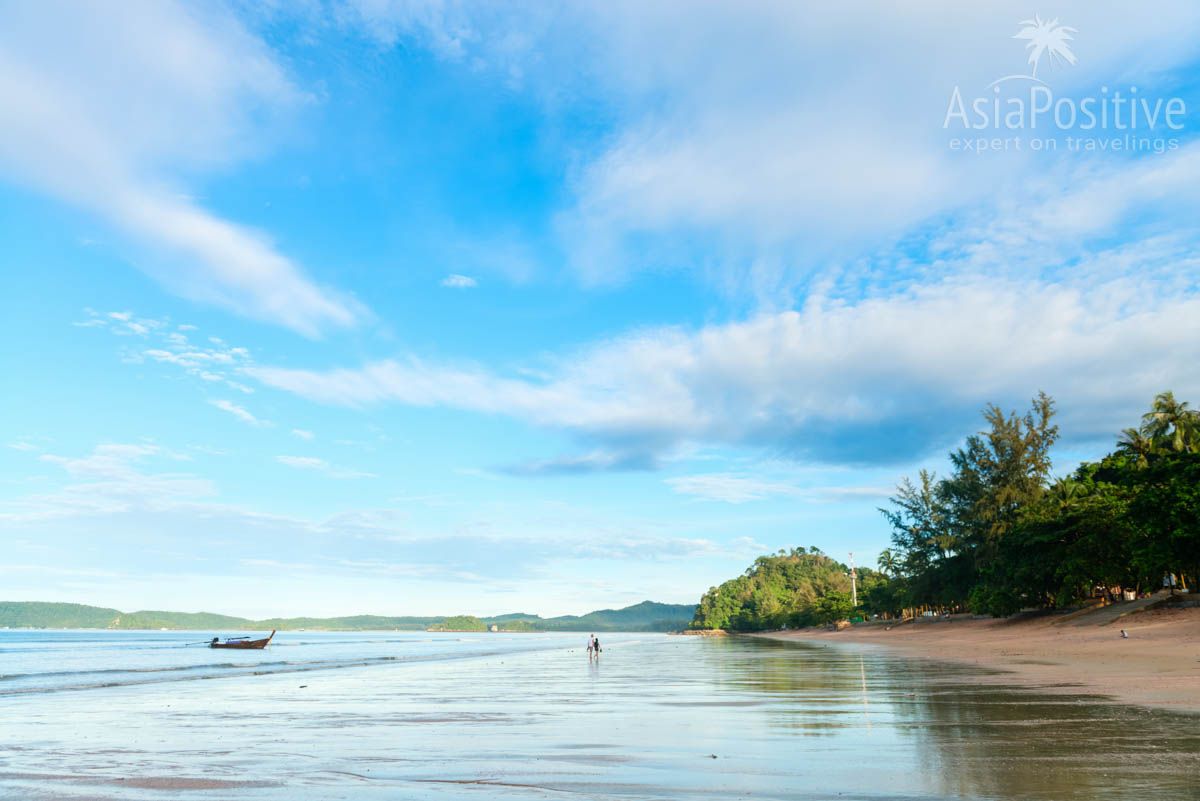 Funny souvenirs from seashells being sold on the beach. The source material is collected locally, on Ao Nang Beach, itself.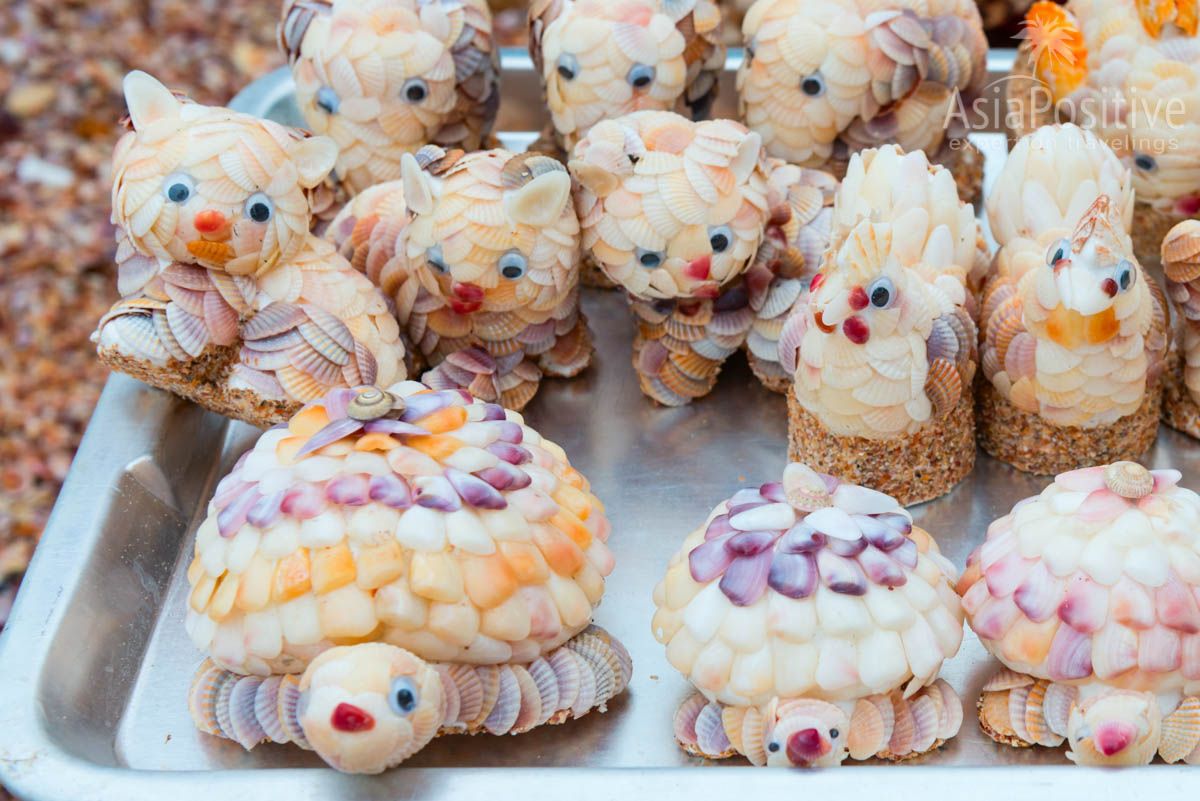 Longtail boat carrying tourists on an excursion to the neighboring islands. This is a budget tour for those who want to get there as cheaply as possible.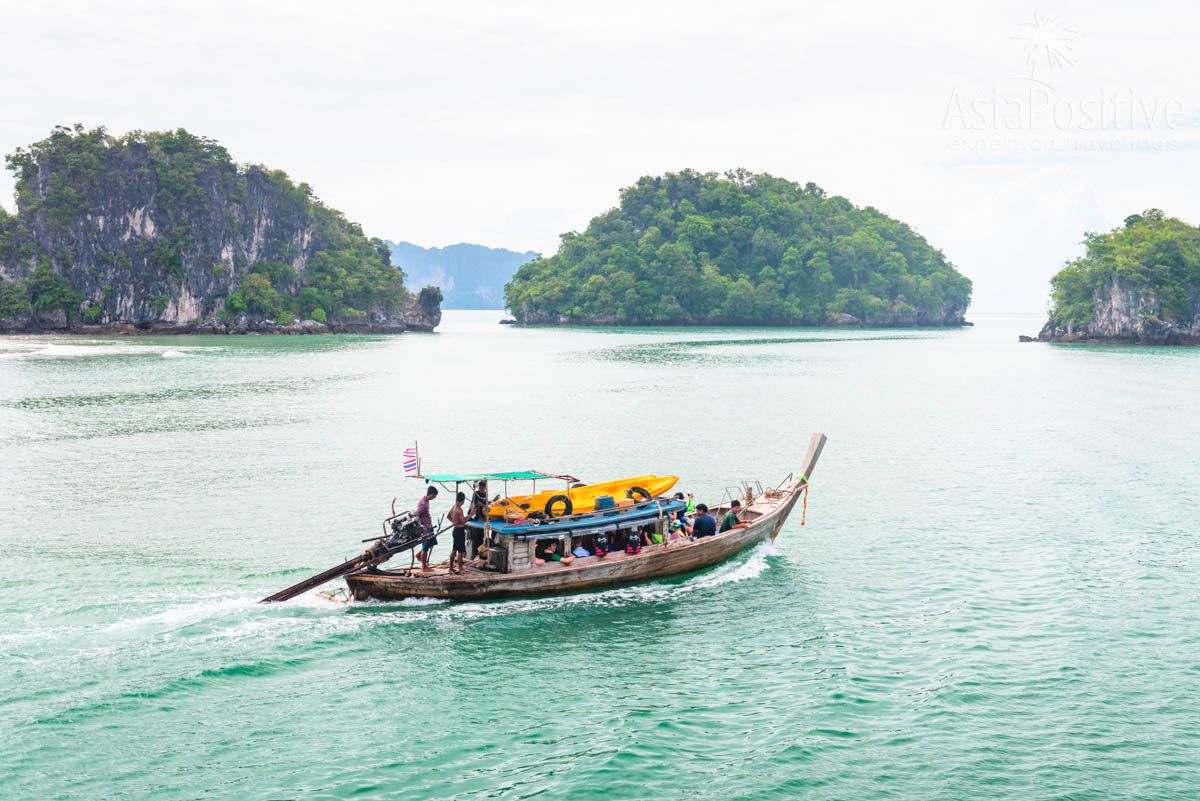 Speed boats to the islands are twice as fast as the cheaper, wooden longtail boats. And their passengers are able to swim in and enjoy the turquoise water and sunbathe on the snow-white sandy beaches a little bit longer.
It's easy and convenient to book tours to the islands of Krabi (with ratings according to tourist reviews) on the websites Klook and GetYourGuide.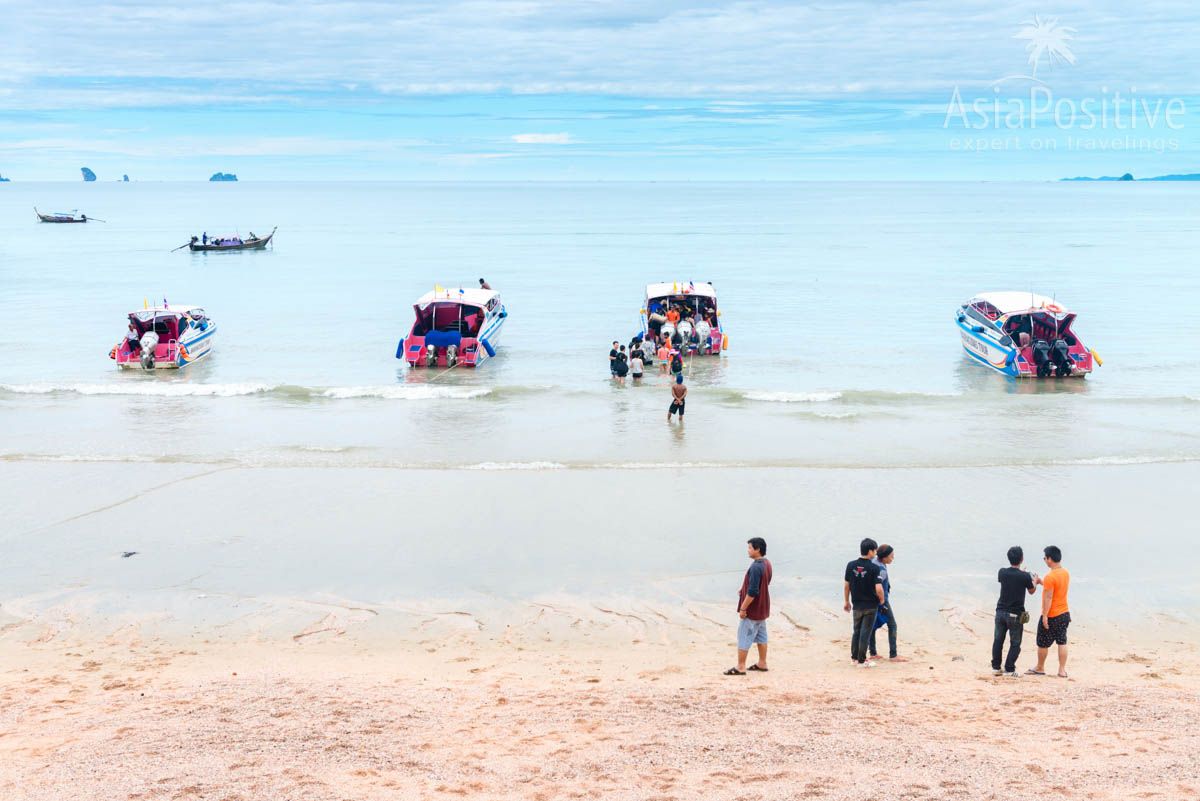 Let's return from the beach to the streets of Ao Nang. The most inexpensive form of public transportation in Ao Nang is the small songthaew, which takes a route from the Krabi Bus Station through the entire town of Ao Nang. All stops, with the exceptions of the beginning and ending terminals, are by request. If you want to stop this bus, wave to the driver by hand.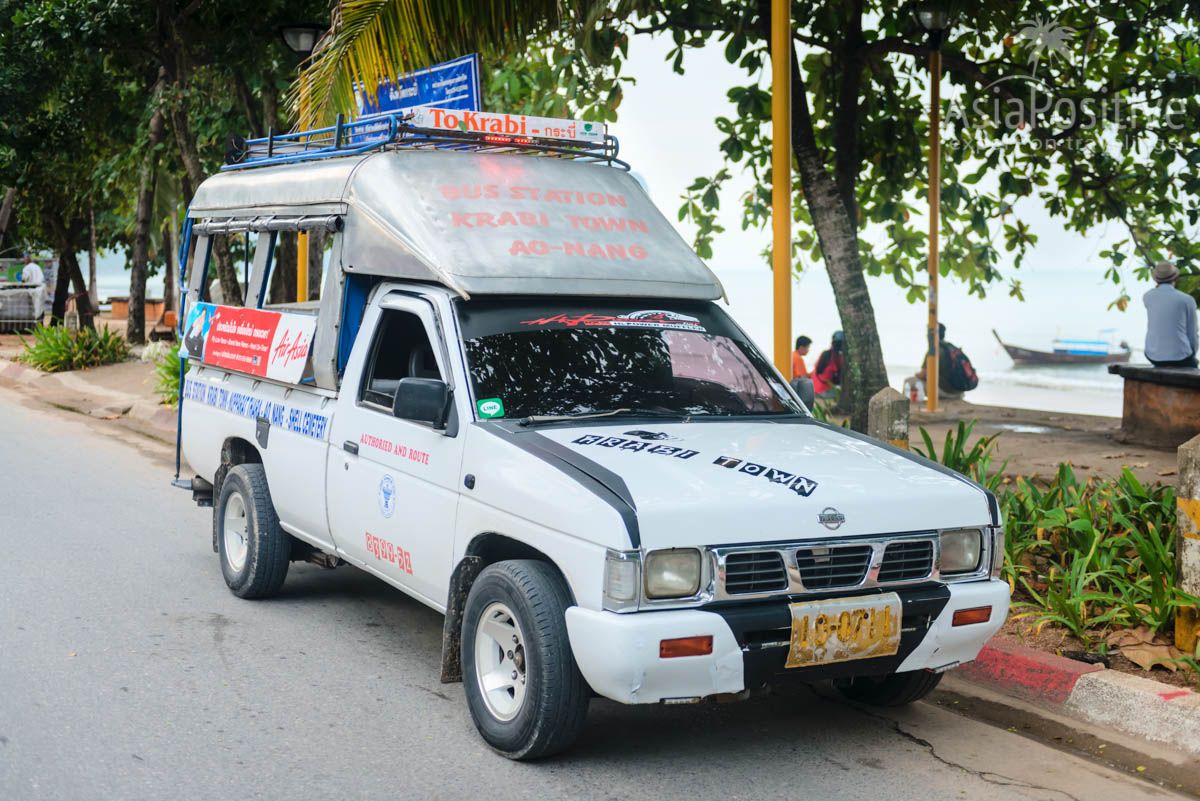 Tuk-tuk is a taxi which can take 6 (or even 8) passengers. Their engines are rather weak, but they make up for it with loud music.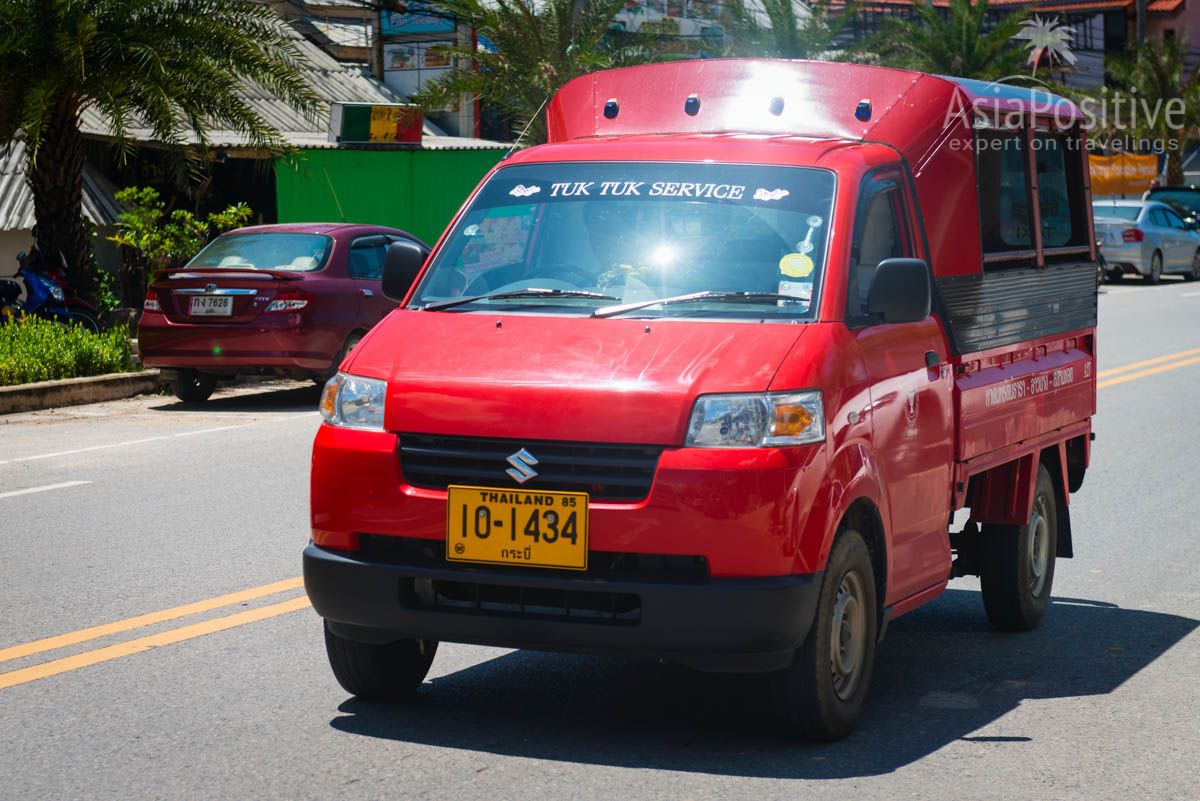 Taxi drivers, while waiting for customers, spend their time playing board games on the Ao Nang Waterfront. You are welcome to join and play, as well.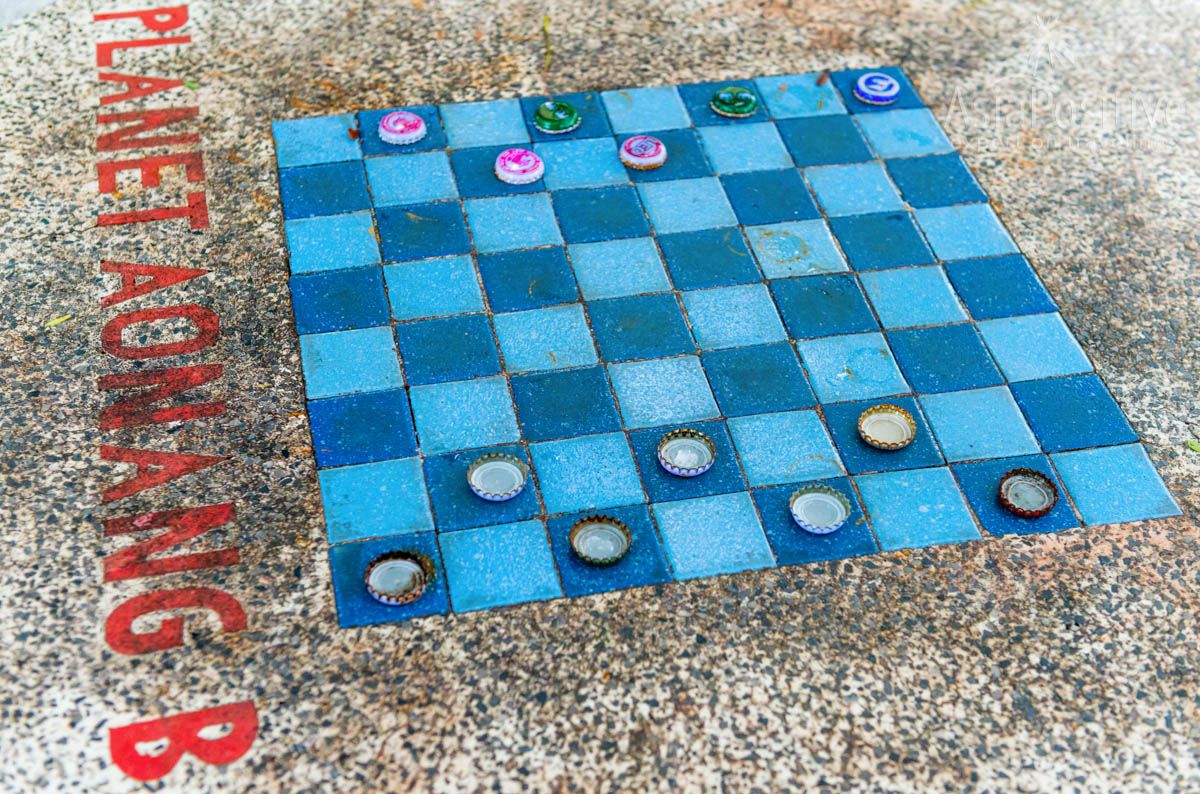 A creatively designed bus stop at which buses stop only on request.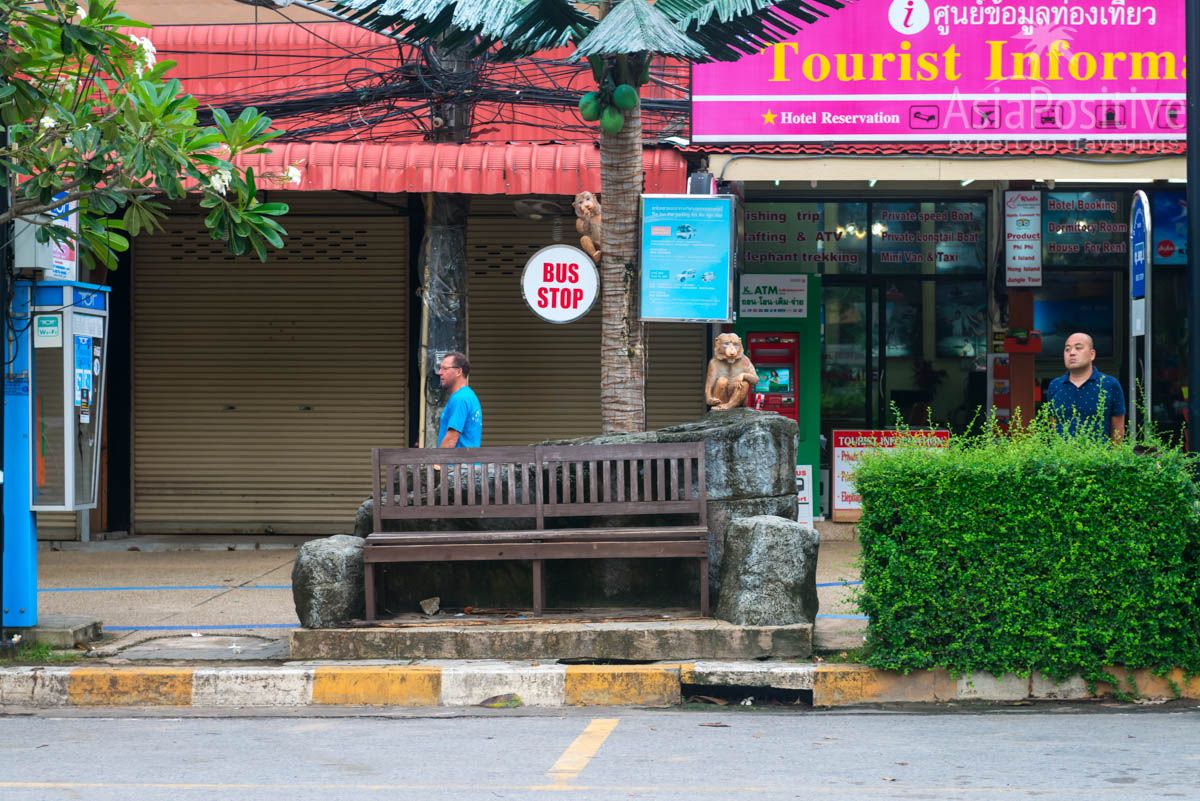 Motorbikes for rent are lined up along the street. Before renting this type of transportation, be sure to buy insurance with motorcycle accident coverage, as medical care in Thailand is expensive.
A more reasonable and safe alternative is to rent a car. Find the best car hire prices on Rentalcars.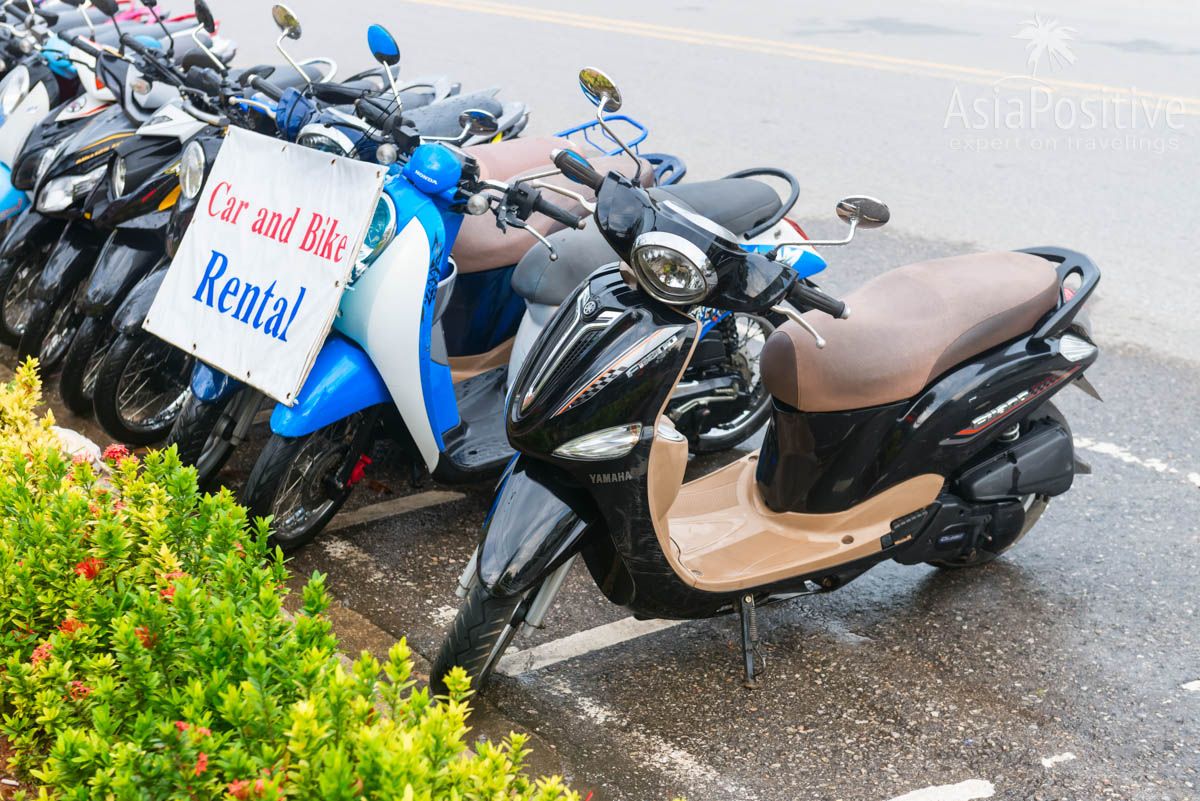 "Massssage goood price" - massage spas and their touts can be found at every step in Ao Nang. But keep in mind that not every spa will have the kind of quality service you are looking for. If you prefer high-class service and professional massage therapists, it is best to visit well known, reputable spas such as Let's Relax Spa.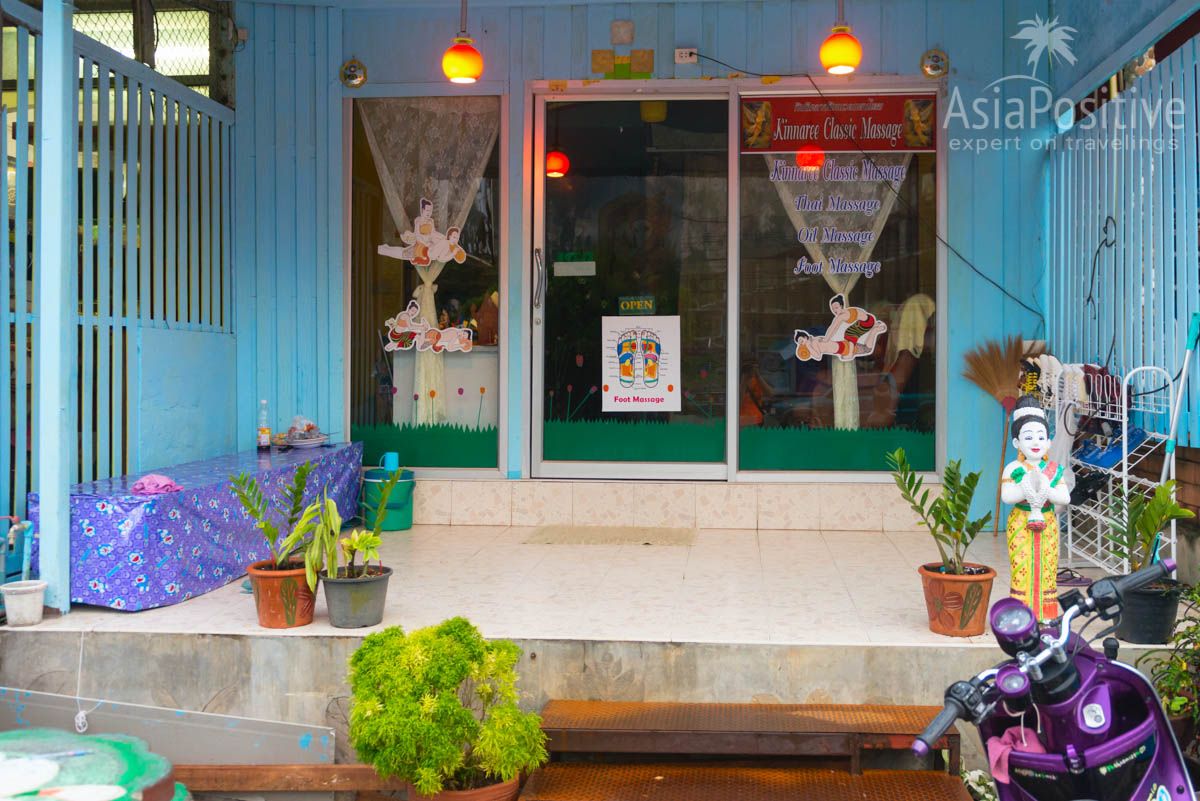 There is no need to bring 20 kilos of clothing to Thailand your baggage. In Ao Nang, you can drop off your clothes at a laundry shop in the morning, and pick it up, washed and ironed that same evening.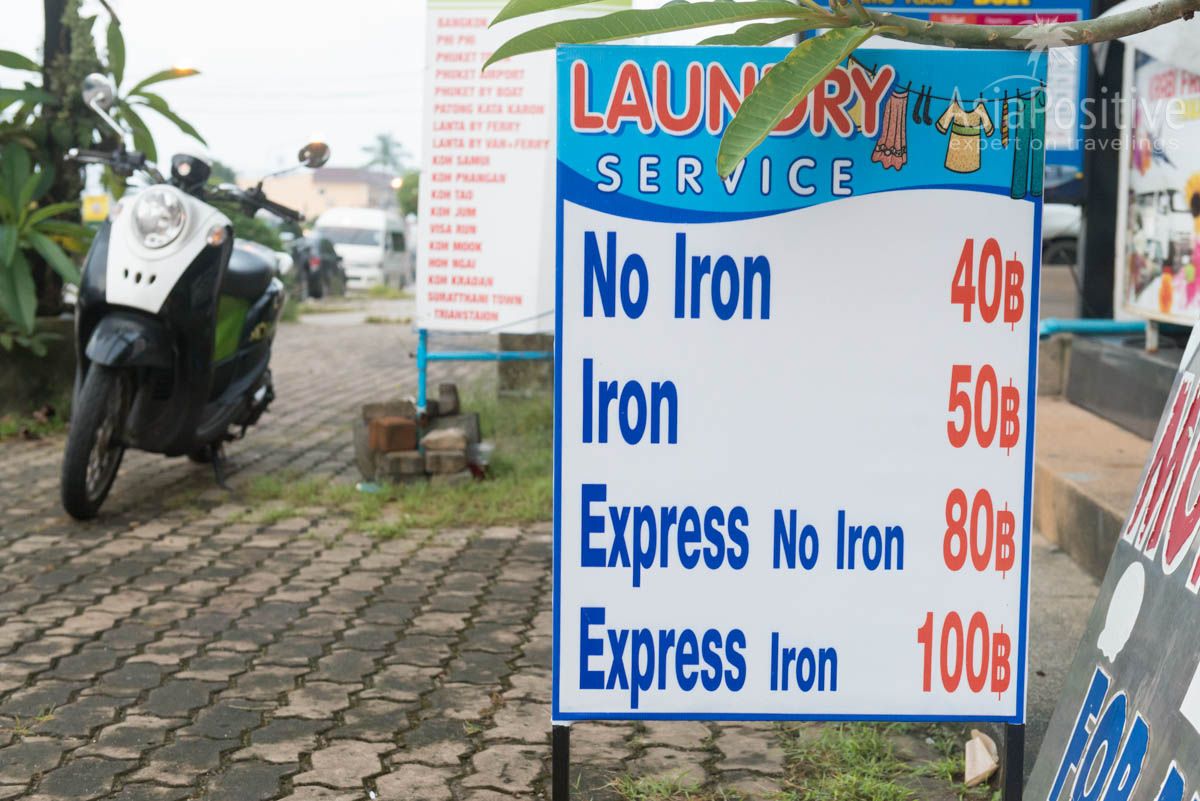 Virtually everything your heart desires, from shampoo to burgers, can be found at 7-Eleven and Family Mart convenience stores. There are always ATMs and self-service machines for topping up your mobile phone account (in case you decide to use cheap mobile Internet in Thailand).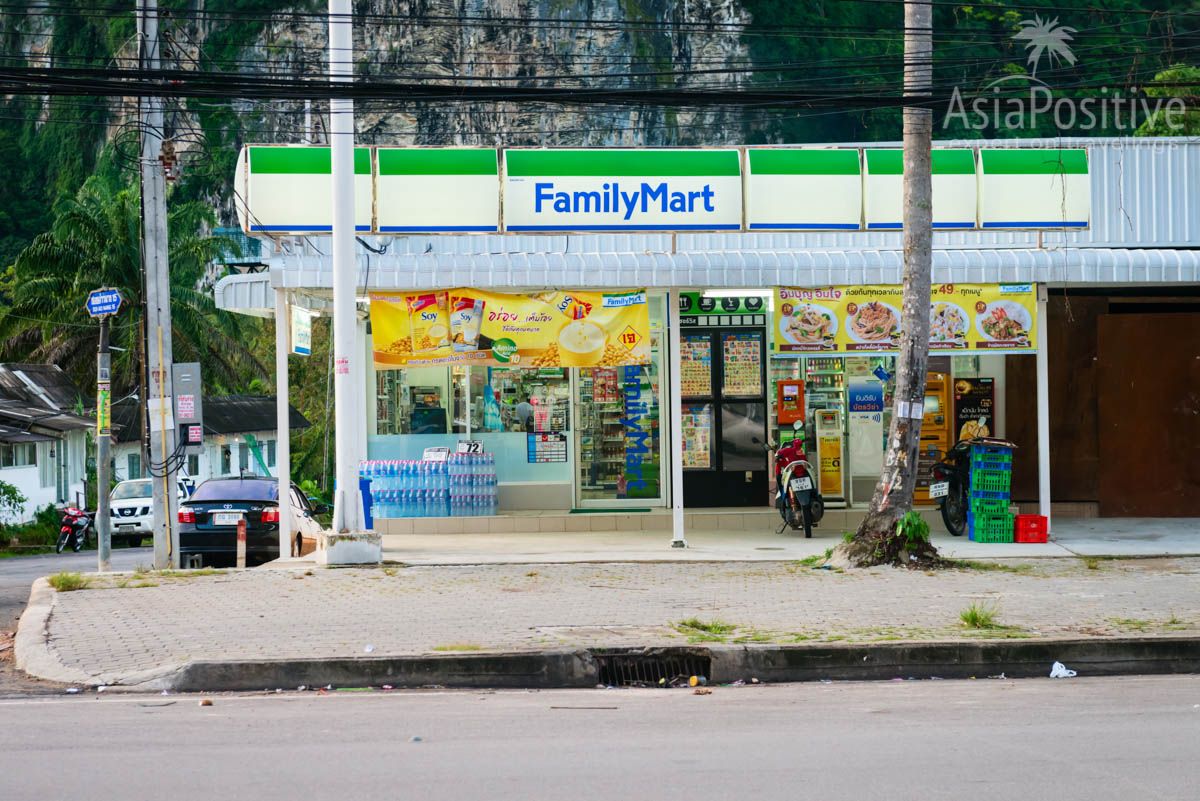 Despite the fact that in Thailand, the main religion is Buddhism, Islam rules in Krabi. The Grand Mosque is located on the main street of Ao Nang. The Buddhist temple and the Catholic Church are crammed on the outskirts.
If you want to visit the most beautiful temple in Krabi and climb to the mountaintop observation platform, which offers incredibly beautiful views, order this tour.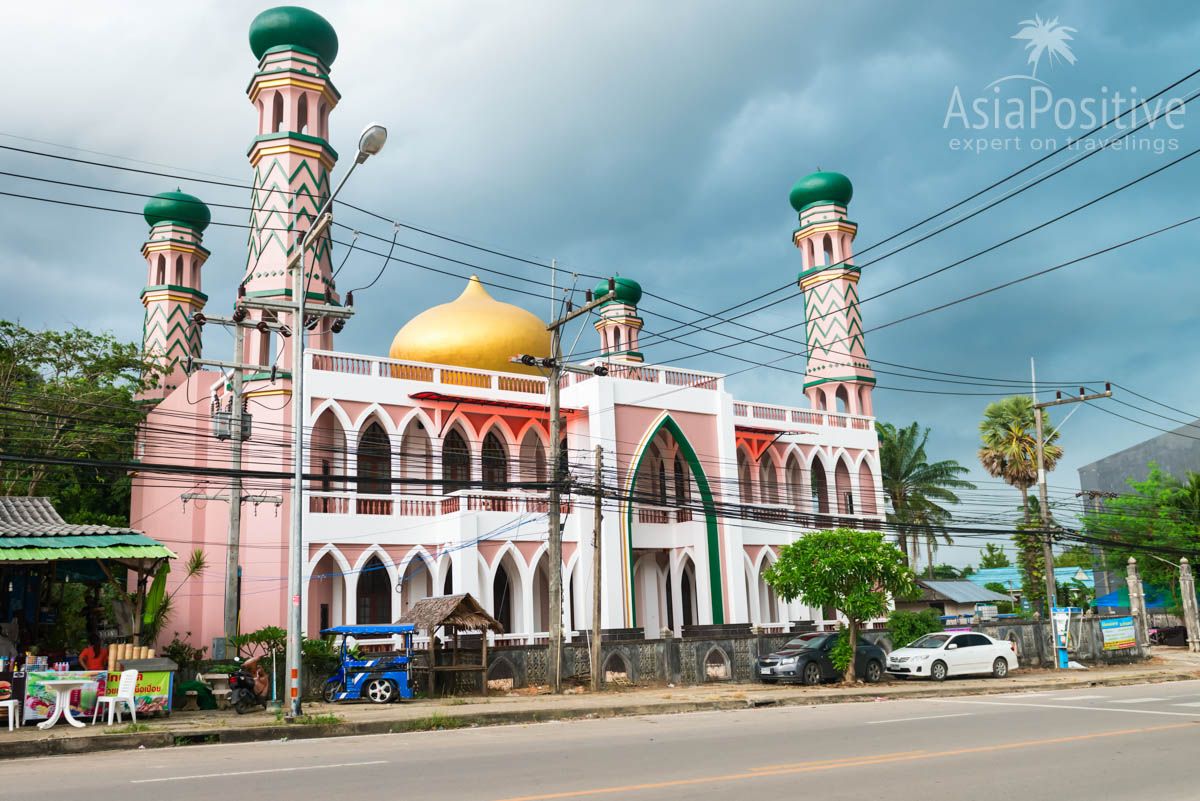 As you can see, Ao Nang is very convenient tourist town, where you can easily find places to eat, walk, pray, get cash, buy necessary stuff and laundry your clothes. Just book a hotel for the best price and find things to do, that suit your wishes and budget.
Great things to do in Ao Nang:
Useful links to save your time and money:
You may also like:
Do you like this article? Share it or save for later: