If you're planning a holiday to Koh Lanta in Thailand, you might be wondering how to get around the island. Whether you need to get from the pier to your hotel, or want to visit different beaches or markets, you'll need to know what types of transportation are available and how much they cost.
Despite being more than 20 km long, the options for getting around Koh Lanta are limited. There are tuk-tuks, taxis, bicycles, mopeds, and cars for rent. Let's take a closer look at each one.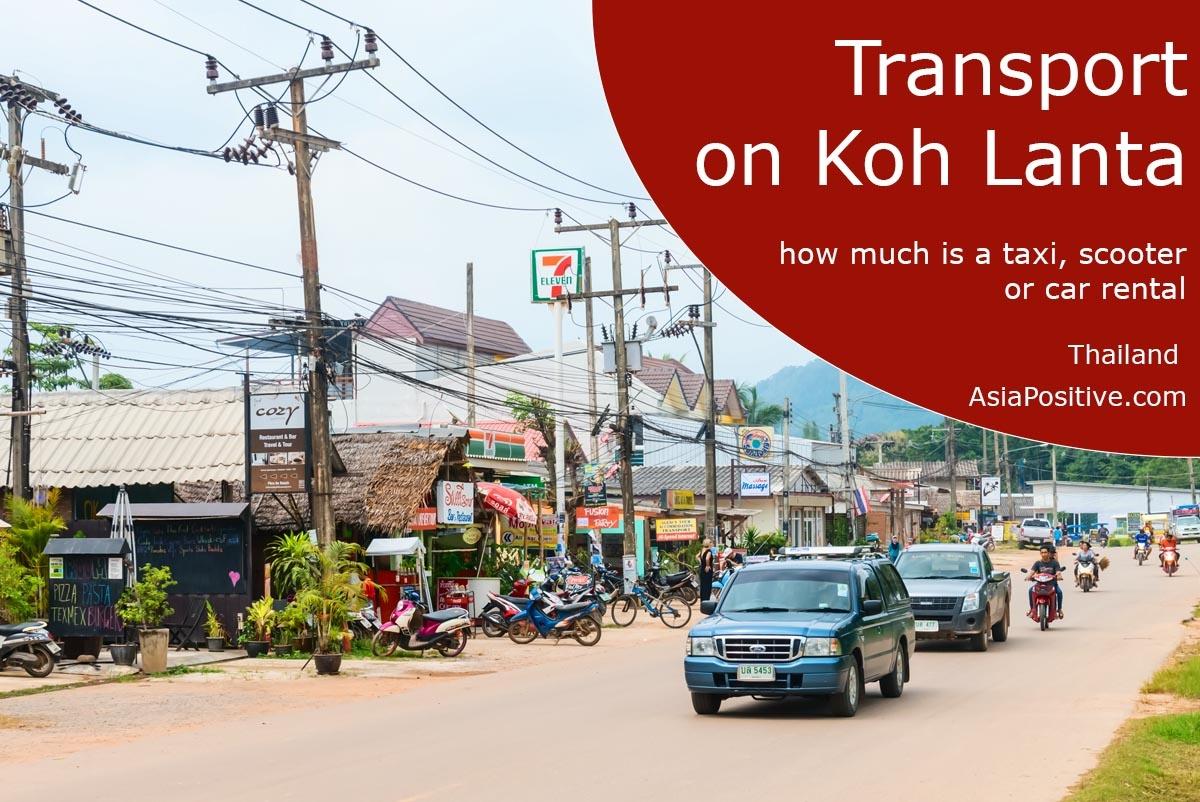 This article index:
Find taxi or bus from Krabi airport to a Koh Lanta hotel >>
Public transport on Koh Lanta
When it comes to public transportation on Koh Lanta, it's simple - there isn't any. Locals generally drive their own motorbikes and cars.
Although there have been attempts to organize public transportation on the island, they haven't been successful. I even managed to see buses on Koh Lanta a couple of times. But they have obviously been out of work for a long time.
You can find and buy bus tickets from Krabi to Koh Lanta on the website 12Go.Asia.
Taxi on Koh Lanta
Taxis on Koh Lanta come in three types of vehicles:
Traditional cars with air conditioning,
Converted pickup trucks that can fit up to 8 passengers,
Tuk-tuk taxis, which are motorbikes with a sidecar that can accommodate 3-4 passengers.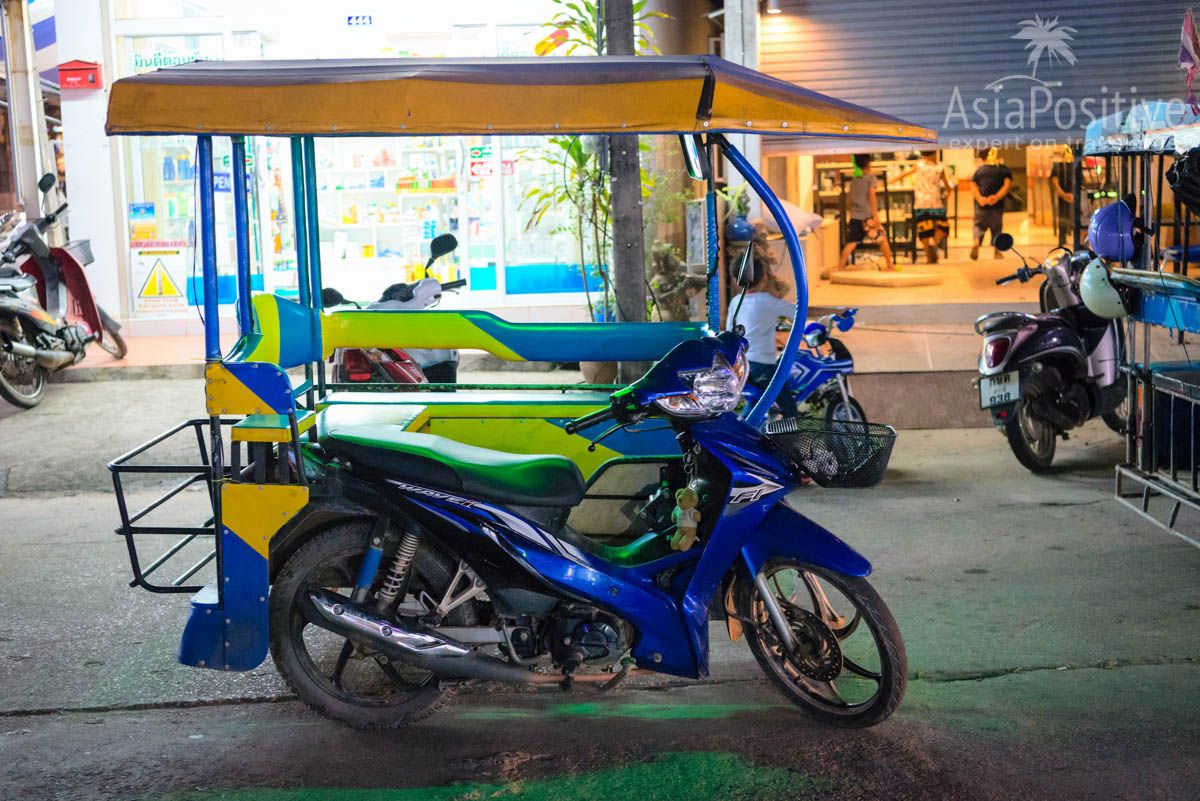 Like in other tourist destinations in Asia, taxi prices on Koh Lanta can vary depending on the driver. If there's only one taxi driver available, they might try to charge you a high price.
To help you estimate the cost of a taxi ride on Koh Lanta, here are some typical fares:
From Saladan Pier to Klong Dao Beach (2 km) - 40-80 baht
From Saladan Pier to Bakantiang Beach (20 km) - 300-400 baht
From Klong Dao Beach to Klong Khong Beach (8 km) - 100-200 baht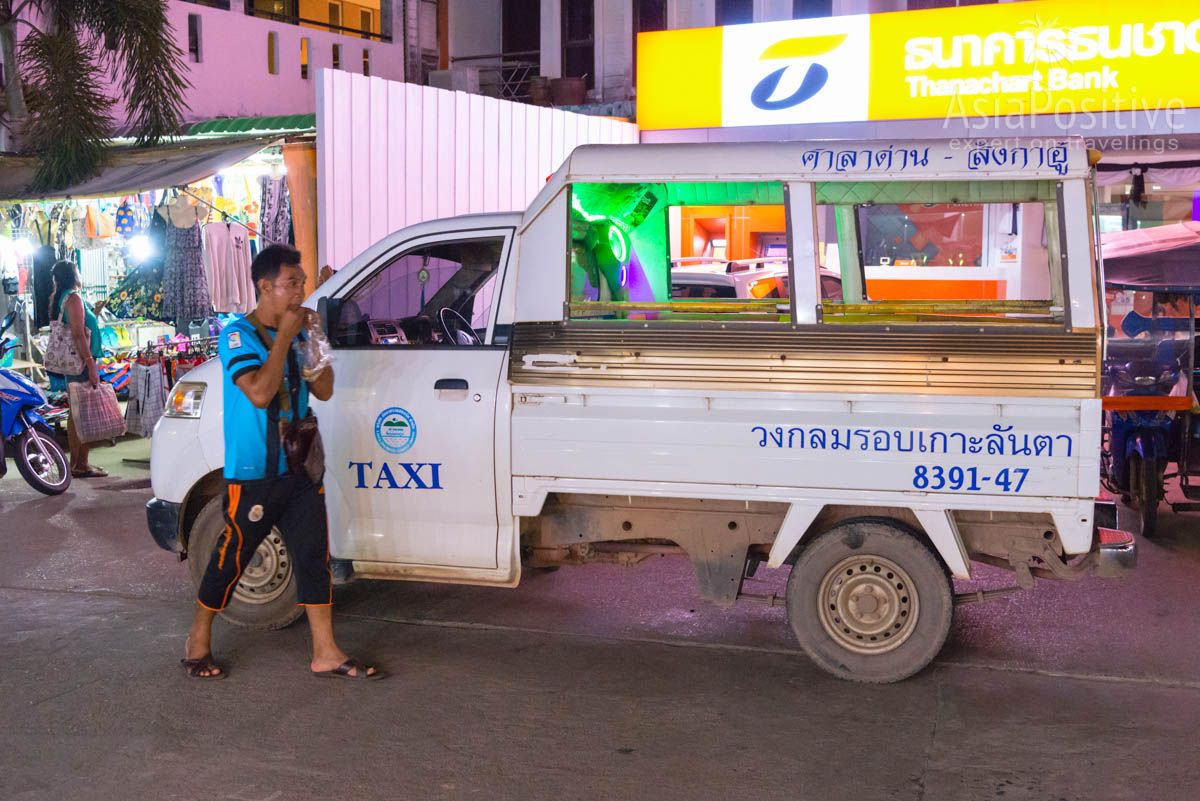 If you want to hire a taxi to explore the Koh Lanta island, you can negotiate an hourly rate with the driver. For example:
1500 baht for 4 hours,
2200 baht for 6 hours.
But be sure to agree on the full price and route in advance to avoid any surprises. Otherwise, the driver might claim that they never agreed to drive so far.
Unfortunately, as of writing this article, it's not possible to order a Grab Taxi on Koh Lanta. This is a pity, as the Grab Taxi app can help reduce transportation costs in other parts of Thailand.
Things to do on Koh Lanta Taxi and buses from / to Krabi airport
Motorbike (scooters) for rent on Koh Lanta
If you're looking to rent a motorbike (scooter) on Koh Lanta, you can find them in many hotels and places where tour and excursion tickets are sold. However, keep in mind that the cheapest options are usually in poor mechanical condition.
It's recommended to pay around 300 baht per day for a technically sound motorbike that isn't too beat up.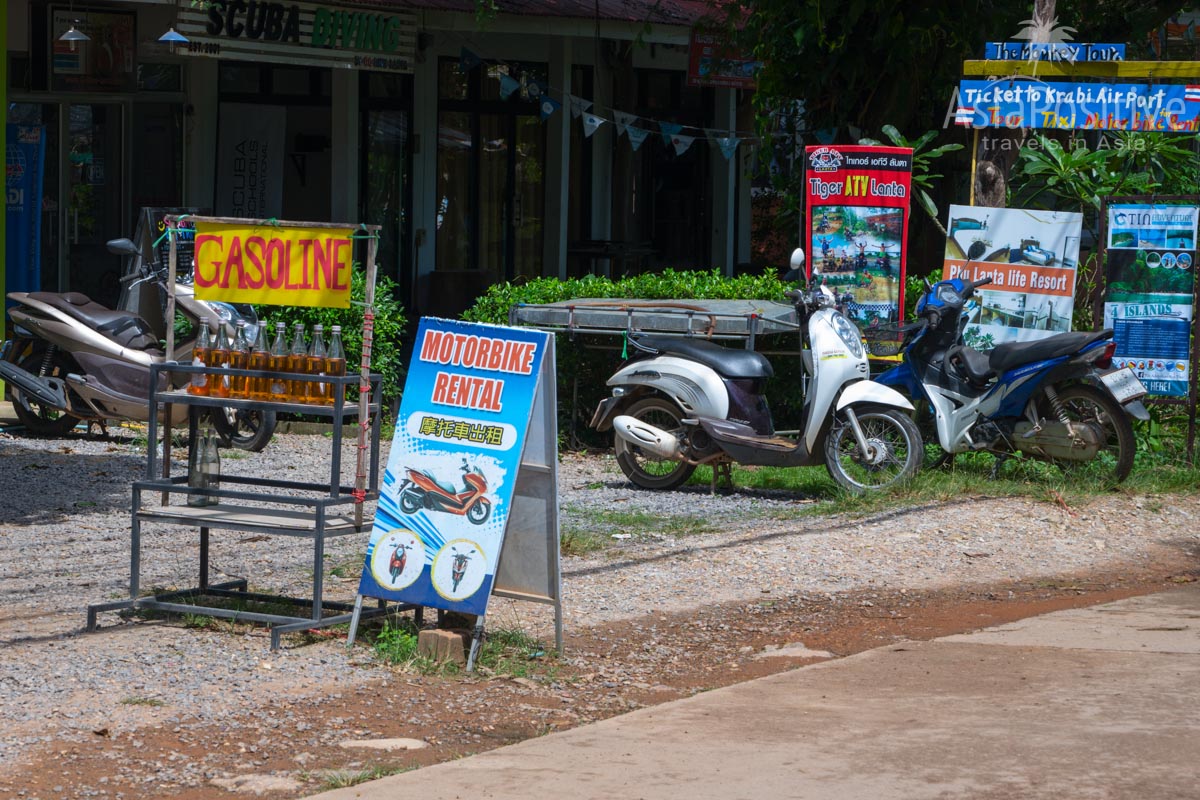 While theoretically, you need a category A driver's license to ride a motorbike, in practice, police presence on the island is minimal. However, please remember, that your insurance companies may refuse to pay for treatment if you get into an accident without a Category A license.
It's important to note that despite the roads to Koh Lanta being less crowded than other areas of Thailand, they're not necessarily safe.
The roads can be hazardous due to potholes, aggressive drivers, and lack of lighting at night.
If you're not an experienced rider, it's recommended to consider safe alternatives such as bicycles, rented cars, or guided tours.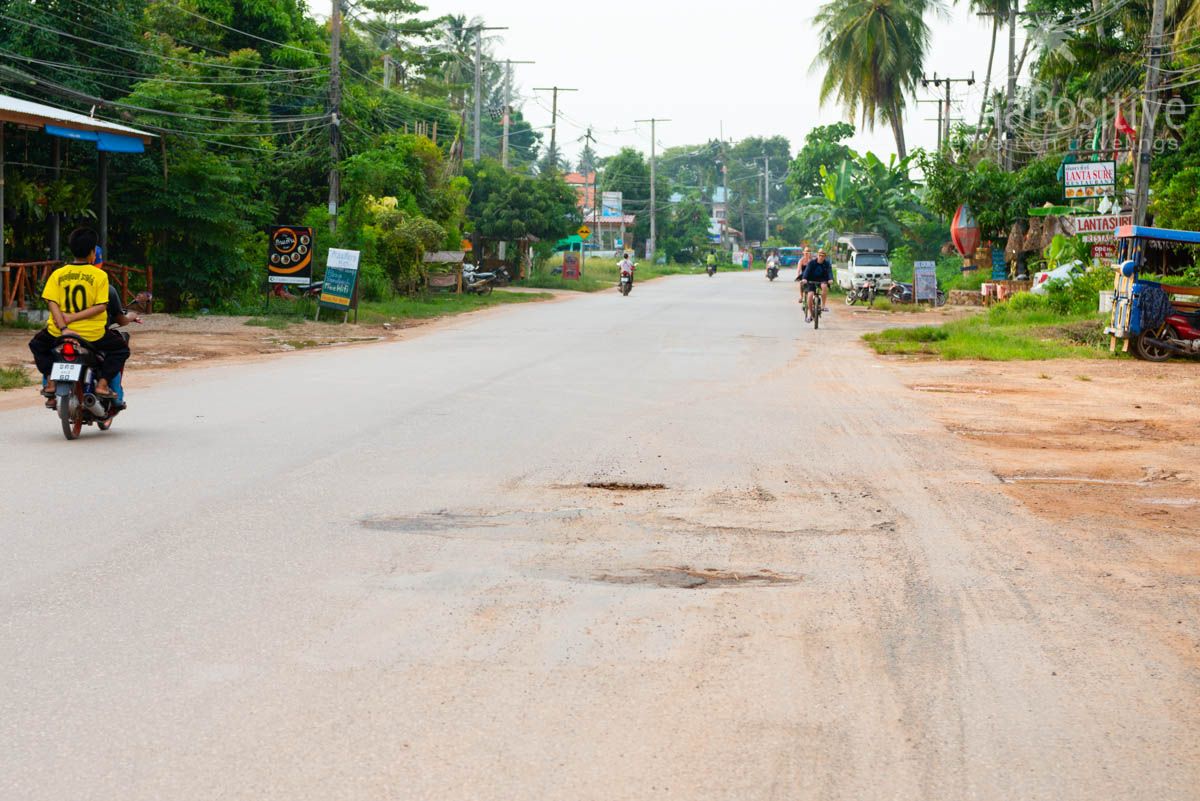 Rent a bicycle on Koh Lanta
Bicycles are available for rent for around 100-150 baht per day, but they may be harder to find than motorbikes. Some hotels offer bicycle rentals, so it's worth checking when booking your accommodation.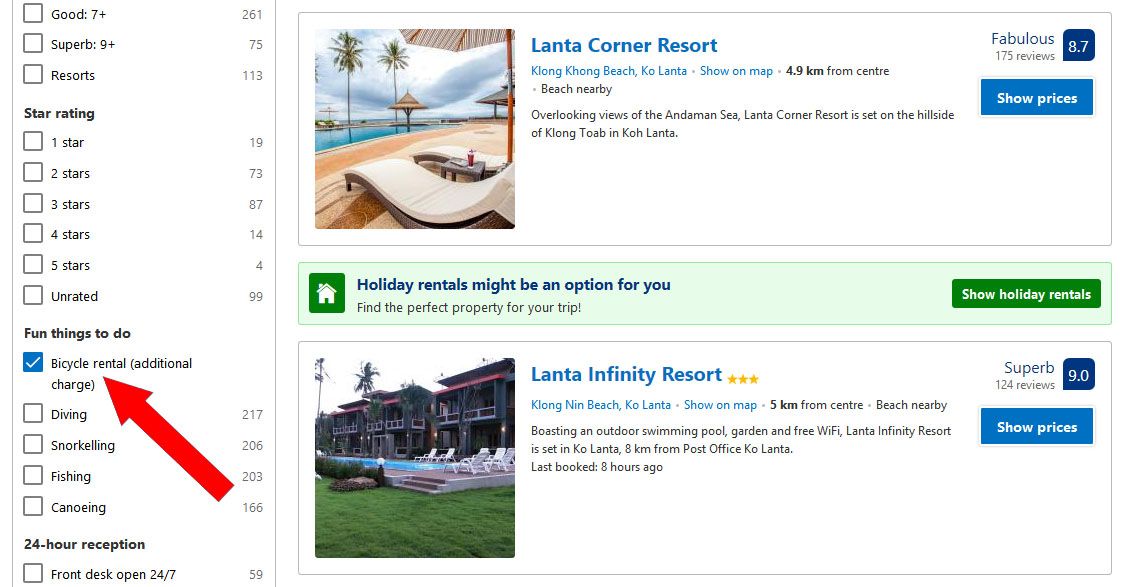 Car for rent on Koh Lanta
If you prefer to travel by car, there are car rental options available starting from 1200 baht per day.
If you plan to explore beyond Koh Lanta island and into the Krabi province, it may be more cost-effective to rent a car from Krabi airport and take it on the ferry to Koh Lanta.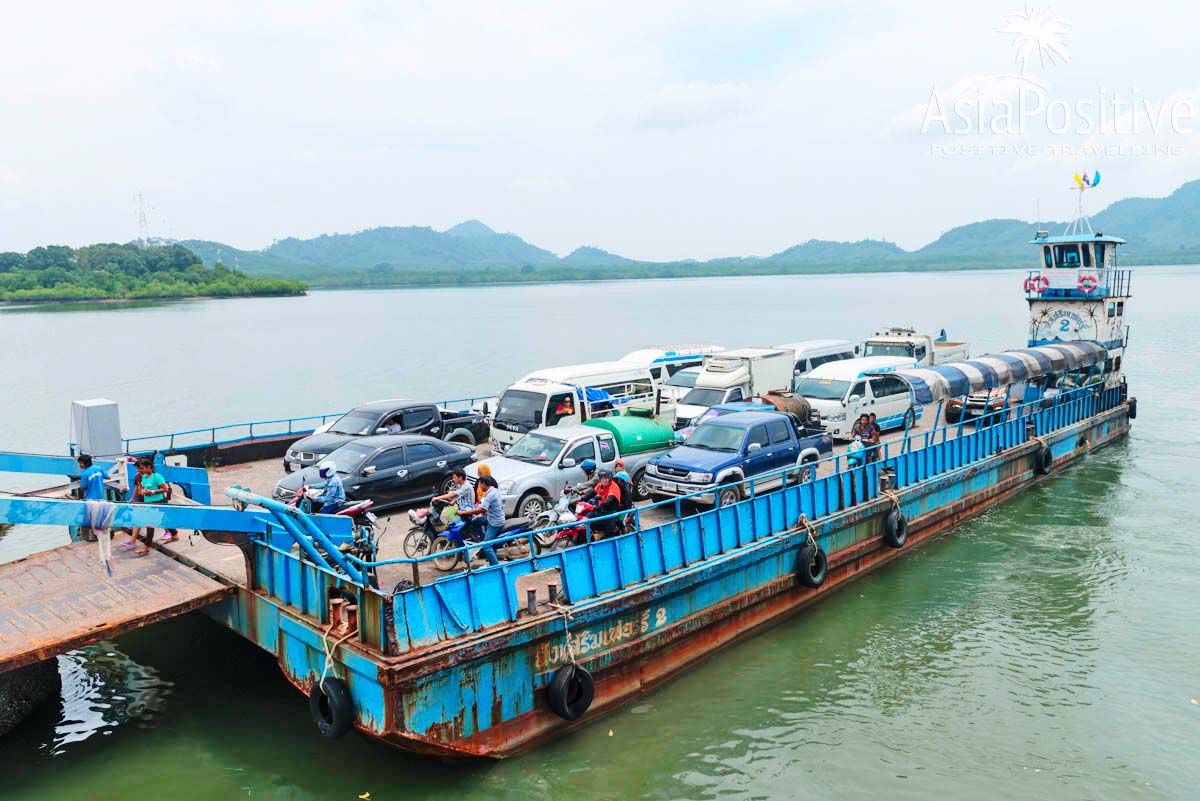 There is only one major gas station on Koh Lanta, located in the northern part of the island, a few kilometres away from the Saladan pier on the main road. Gas stations in the form of self-service vending machines and counters filled with bottles of fuel can be found on almost every corner.
As is the case elsewhere in Thailand, it is most cost-effective to refuel at a gas station since prices there are typically lower than those at vending machines and for bottles.
An article you might be interested in - The best destinations to go in Krabi (Thailand).