Many tourists who travel to Koh Lanta (Thailand) for their holiday are wondering how to get around the island. How to get from the pier to the hotel, from one beach to another, and how to get to the night market or other shops. In general, such inquiries can be covered in one, broader question: What types of transportation are there on the island of Koh Lanta, and how much do they cost? For an island that is more than 20 km long, the range of transportation options on Koh Lanta looks very limited. There are tuk-tuks, taxis, bicycles, mopeds and cars for rent. But let's consider each of them in an orderly fashion.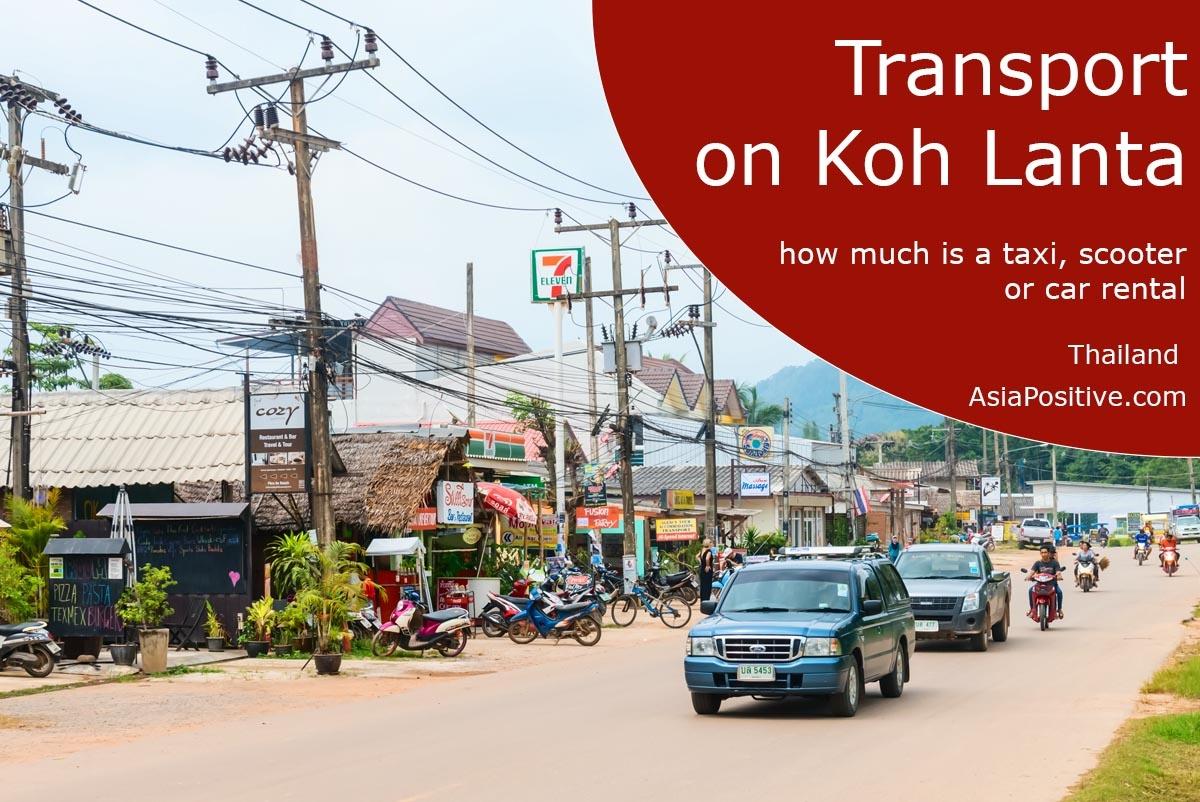 This article index:
Find transfer from Krabi airport
to a Koh Lanta hotel >>
Public transport on Koh Lanta
When it comes to public transportation on Koh Lanta everything is simple - there is no public transport on the island. Locals drive their own motorbikes and cars.
Judging by several Sonteos (buses with benches along the side), which I was lucky to see on Ko Lanta, there have been attempts to organize public transportation, but there has been little success.
Taxi on Koh Lanta
Taxis on Koh Lanta are represented by three types of vehicles:
Traditional cars with air conditioning.
Taxi in the form of converted pickup trucks. This transport can fit up to 8 passengers.
Tuk-tuks taxi in the form of a motorbikes fitted with a sidecars. It is suitable for 3 - 4 passengers.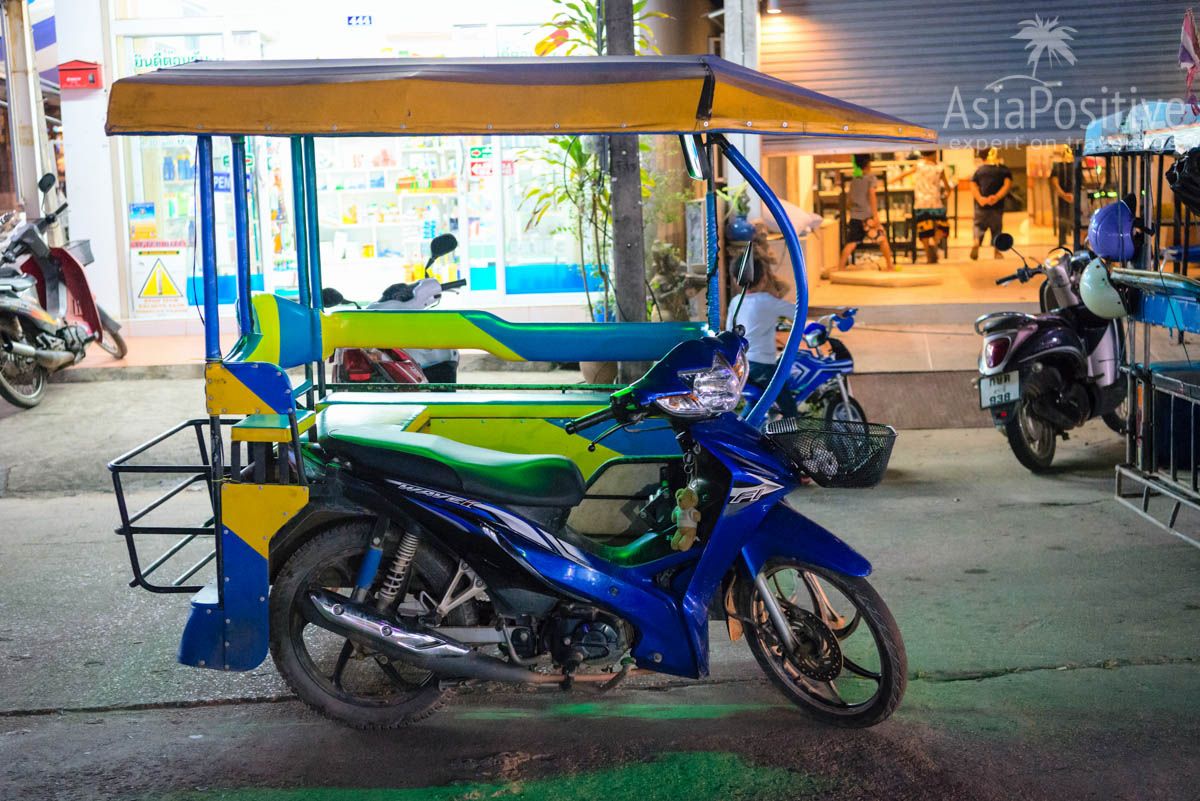 Taxi prices, just like in other tourist destinations in Asia, depend, first of all, on the taxi driver's greed. If there is only one taxi driver available, then he will most likely offer tourists a sky-high price.
To help you navigate Koh Lanta taxi prices, here are some examples of typical fares:
from Saladan pier to Klong Dao beach (2 km) - 40 - 80 baht,
from Saladan Pier to Bakantiang Beach (20 km) - 300 - 400 baht,
from Klong Dao beach to Klong Khong beach (8 km) - 100 - 200 baht.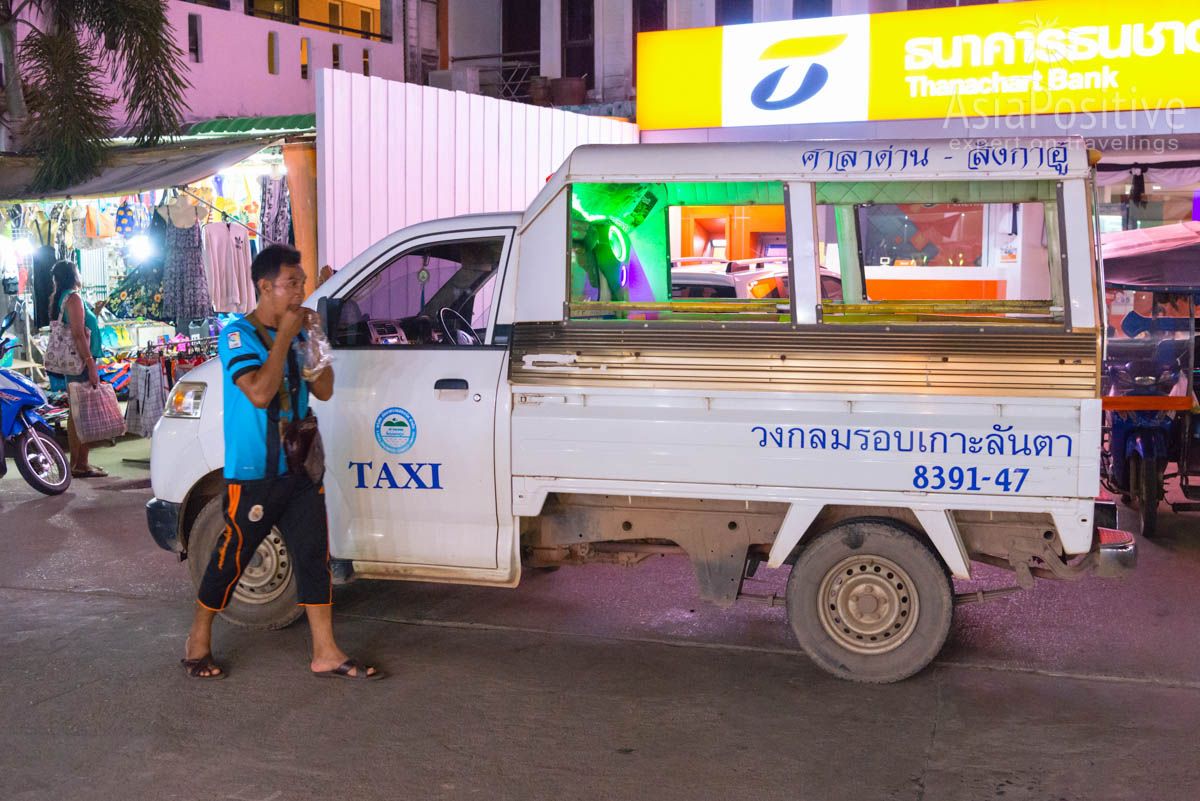 If you want to just cruise the beaches and other interesting places on Ko Lanta, you can negotiate with the taxi driver for an hourly rate. For example:
1500 baht for 4 hours,
2200 baht for 6 hours.
But I advise you to have a clear agreement about the full price of the trip and the route, in order to avoid an unforeseen price increase. Otherwise, the driver might be tempted to say he never agreed to drive "so far."
As of the writing this article, it is not possible to order Grab Taxi on Koh Lanta. It's a pity, as the Grab Taxi application helps a lot to reduce transportation costs in other regions of Thailand.
Things to do in Koh Lanta Transfers from / to Krabi airport
Motorbike for rent on Koh Lanta
Motorbikes for rent can be found in many hotels and wherever tour and excursion tickets are sold. Prices start from 200 baht. The cheapest options are usually in poor mechanical condition.
Be prepared to pay around 300 baht per day for a technically sound motorbike that doesn't look to battered.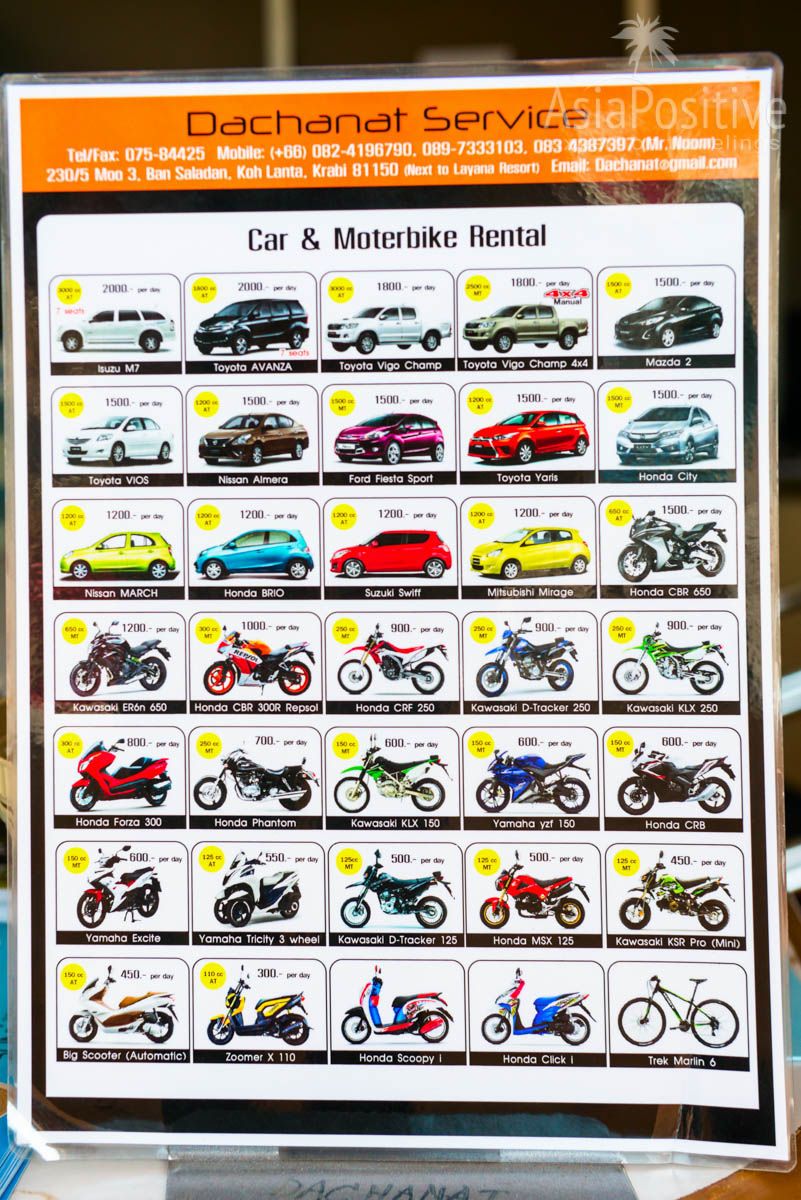 To ride a motorbike, theoretically, you need a category A driver's license. In practice, however, I never saw any police on Ko Lanta, even though I traveled around the island a lot.
But the police are not the main thing. The most important thing is that insurance companies will refuse to pay for treatment if you drive without a Category A license and get into trouble.
Be warned in advance! Despite the fact that the roads to Koh Lanta are not overloaded with vehicles, you can hardly call them safe!
On the roads, there are some very impressive potholes. One hit with the front wheel could flip you over the handlebars. It is also not uncommon to encounter agressive drivers who love making dangerous manoeuvrers (I personally witnessed such behaviour).
At night, the roads are plunged into darkness. Street lighting can only be found at the northernmost part of the island, near the Saladan pier.
Interesting tours in Koh Lanta
If you are not experienced at riding a motorbike, then there is a high risk of having a most unpleasant experience and spending your entire vacation in bandages.
Safe alternatives to motorbikes include bicycles, rented cars or guided tours.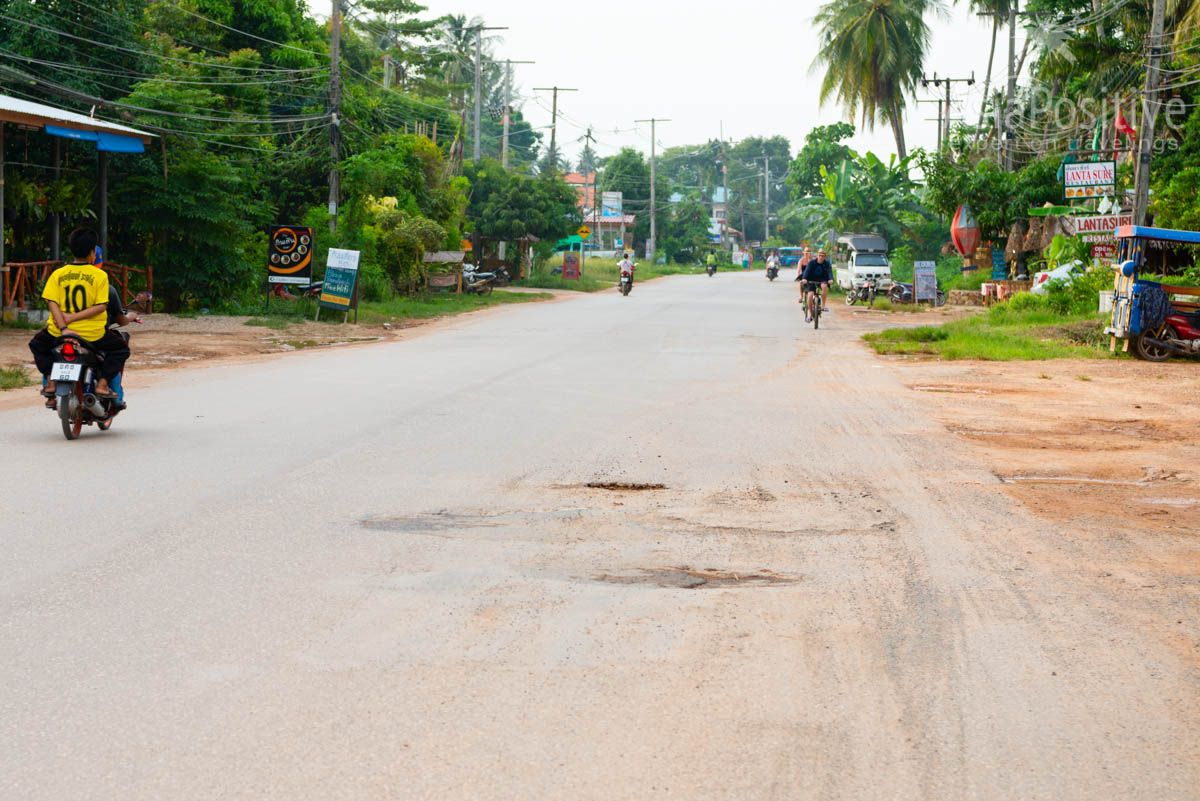 Rent a bicycle on Koh Lanta
Bicycles can be found for rent for 100 - 150 baht. Although, I confess, finding a bike for rent is more difficult than a motirbike. Therefore, when booking a hotel, it is worth paying attention to whether there are bicycle rentals available at your hotel.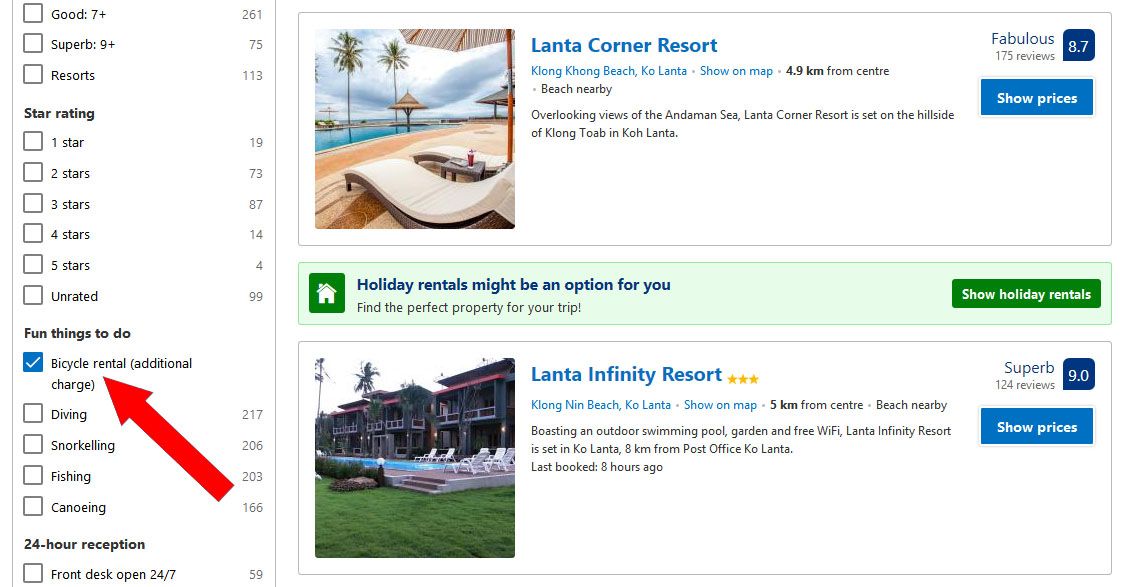 Car for rent on Koh Lanta
The cost of cars for rent on Koh Lanta starts from 1200 baht per day.
If you plan to travel a lot on the roads of Thailand, and you want to see the sights of Krabi and visit the interesting places on Koh Lanta, it is much more profitable to book a car in advance and get it at Krabi airport. You can drive a car all the way to the Lanta island (there is transport ferry for cars).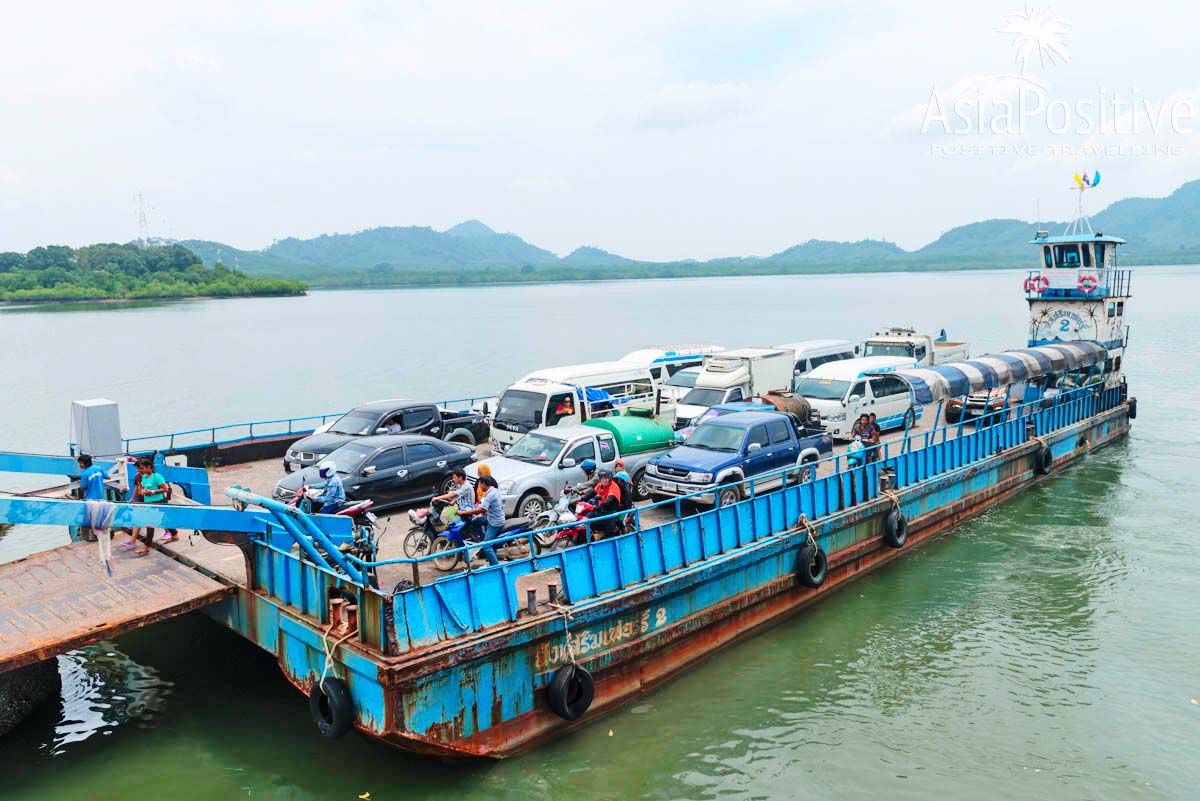 There is a large gas station on Koh Lanta, just a few kilometers away from Saladan pier. It is located on the main road that runs along the west coast. There are gas stations in the form of self-service machines and racks crammed with bottles of fuel, practically at every corner. As elsewhere in Thailand, it is most advantageous to refuel at a gas station, because their prices are always lower than in vending machines and bottles.
You may be interested to read The best places to go in Krabi (Thailand).